Mass Effect: Andromeda Guide
This guide contains detailed and interactive maps for Mass Effect: Andromeda game, with marked locations of interesting game content such as important NPCs, collectibles, critical landmarks, etc. You will also find here a lot of information about Mass Effect: Andromeda quests, their descriptions, lists of objectives, valuable hints, etc. complemented by numerous, helpful screenshots.
Mass Effect: Andromeda
Mass Effect: Andromeda is an action role-playing, third-person shooter video game developed by BioWare studios: Montreal, Edmonton, and Austin and published by Electronic Arts for Microsoft Windows, PlayStation 4 and Xbox One.
The game features an open world environment, various planets located in the uncharted territory of the Heleus Cluster of the Andromeda Galaxy, with each having their own characteristics.
A big open world is the big thing the team is trying to embrace, and that's expressed through those amazing looking planets.
During the exploration, players will be able to pilot the six-wheeled buggy-type vehicle, Nomad.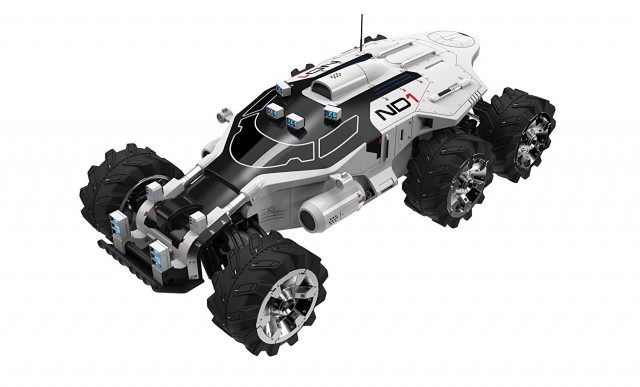 News
Jan 5, 2017
Mass Effect: Andromeda Guide
Release date of Mass Effect: Andromeda has been officially announced. The next chapter of BioWare's epic space saga will launch in North America on Tuesday, March 21st, 2017, and in Europe two days later, on March 23rd. Mass Effect: Andromeda is coming to PC, Xbox One, and PlayStation 4. ...