Task: Subjugation Mass Effect: Andromeda Mission
Type: Additional Tasks
Zone / Planet: Voeld
You've discovered a suspicious kett device among some Remnant ruins. To determine its purpose, SAM needs more information.
or
A suspicious kett device was discovered in Remnant ruins. SAM needs more information to discover its purpose.
To start this mission you need to find and shoot kett device at one of the Remnant ruins. Spawn of these devices at sites is random.
Related points of interest
Mission objectives of Task: Subjugation
1. Destroy the kett devices
In total you need to find and destroy five kett devices. After you have destroyed the fifth device, SAM advises you of the existence of a Remnant vault located in northwestern part of the planet.
2. Enter the Remnant facility
SAM pieced together a signal from the kett devices and it appears to lead to a Remnant facility.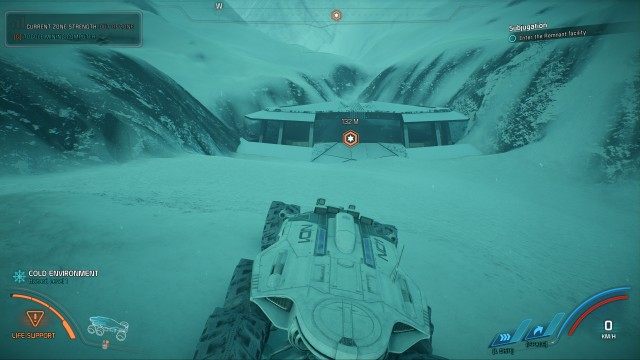 3. Eliminate the kett
Kill the kett in the first room.
5. Destroy all output devices (x4)
The kett have attempted to weaponize the Remnant with little success. To stop their research, you need to destroy their output devices.
Move forward, kill the kett, find all four devices and destroy them.