Task: Cache Flow Mass Effect: Andromeda Mission
Type: Additional Tasks
Zone / Planet: Elaaden
You've discovered a Remnant data cache the scavengers have tampered with. SAM can piece together its data if you locate additional caches.
To start this mission you must find and scan of the the remnant data caches.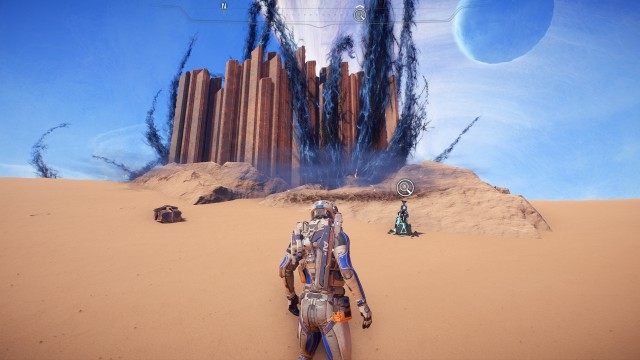 Related points of interest
Remnant Data Cache
Elaaden
Mission objectives of Task: Cache Flow
1. Locate data caches
In total you need to find and scan four Remnant devices.
2. Enter the Remnant facility
SAM has extracted an entrance code for an intriguing Remnant location. There may be something of value inside.
It's the additional Remnant vault.
3. Acquire the Remnant data
There are a lot of outlaws inside Remnant vault, including hydra and destroyer.
Scan two remnant object located in the last chamber. There is also a loot container here.