The Ore of Aphrodite Assassin's Creed Odyssey Quest
Group: The Lost Tales of Greece
Category: The Daughters of Lalaia
To aid the women of Lataia, Alexios gathered legendary ore for the village blacksmith.
Related points of interest

Persian Remnants World Map
Prior quests
To begin The Ore of Aphrodite you must first complete Sharp Lessons.
Objectives of The Ore of Aphrodite
3. Talk to Methiadusa
You have to decide whether she should focus on the production of armour or weapons. It will depend on your choice whether you will receive Thyia's Embrace (Epic Torso) or Thyia's Gift (Epic Dagger) at the end of quest Blood for Aphrodite as a reward.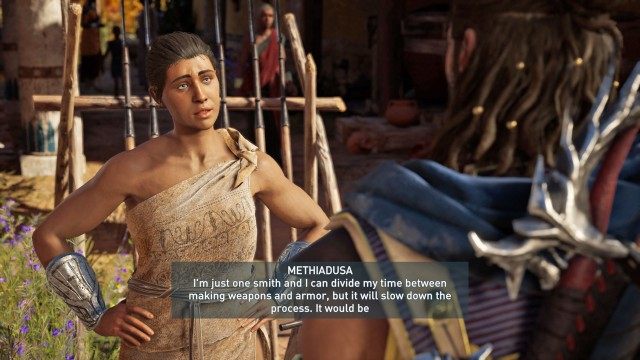 4. Quest Completed
Rewards: Epic XP
After completing The Ore of Aphrodite you will get or will be able to get The Best Defense (1 of 2).