The Best Defense Assassin's Creed Odyssey Quest
Group: The Lost Tales of Greece
Category: The Daughters of Lalaia
When tasked with picking the first strike against the Sons of Xerxes, Alexios had to side with either Periktione or Thyia.
Related points of interest

Heraklea Bandit Camp World Map
Prior quests
To begin The Best Defense you must first complete The Ore of Aphrodite and Learning the Land.
Objectives of The Best Defense
1. Talk to Periktione
Thyia and Periktione have different plans for what to do next, so you have to choose between two options.
Note: If you want Periktione to survive and you and her sister (Thyia) can have some fun then you have to kill the scouts.
1.1. Locate and Kill the scouts 0/3
The solution suggested by Thyia.
Hints:
The scouts are in Malis
They are in the west of the Bay of Xerxes
Find them, kill them and confirm the kills. Each of them has an additional guard. They are wandering around the area, so they may be in slightly different places.
Note: To keep Periktione alive, you must choose this option!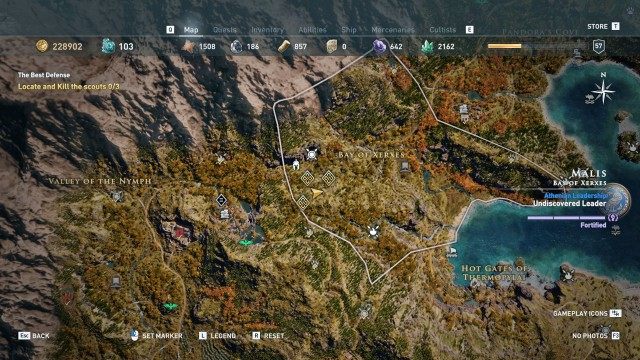 or
1.2. Find and Burn the enemy caches 0/3
The solution suggested by Periktione.
Hints:
The camp is in Malis
It is in the south of the Bay of Xerxes
The weapons are in the Heraklea Bandit Camp
Note: If you choose this option then Periktione will die in the next quest.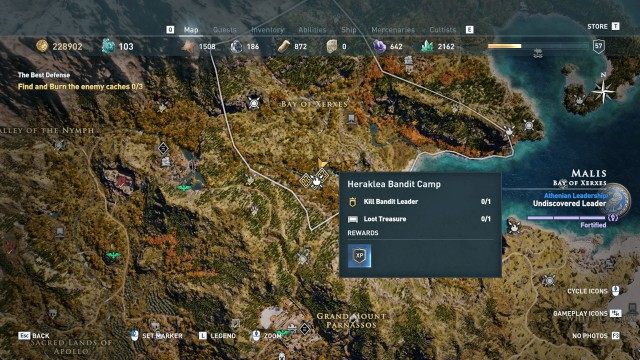 Go to the camp and burn the caches. Two caches are outside and the third one is in the cave.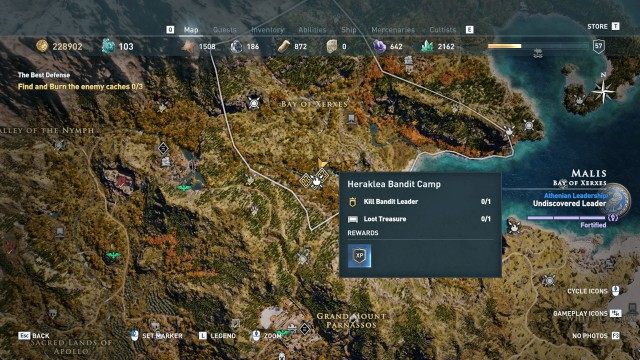 Entrance to the cave.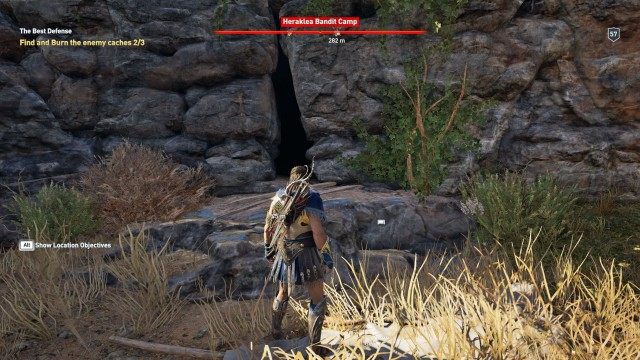 3. Quest Completed
Rewards: Epic XP
After completing The Best Defense you will get or will be able to get Blood for Aphrodite.