Assassin's Creed Odyssey Game Guide
Assassin's Creed Odyssey
The game's story is set in 431 BCE, recounting the secret history of the Peloponnesian War, fought between the city-states of ancient Greece. The protagonist is a mercenary named Alexios or Kassandra who can choose to fight for either Athens and the Delian League or Sparta and the Peloponnesian League.
Official website: https://assassinscreed.ubisoft.com/game/en-us/home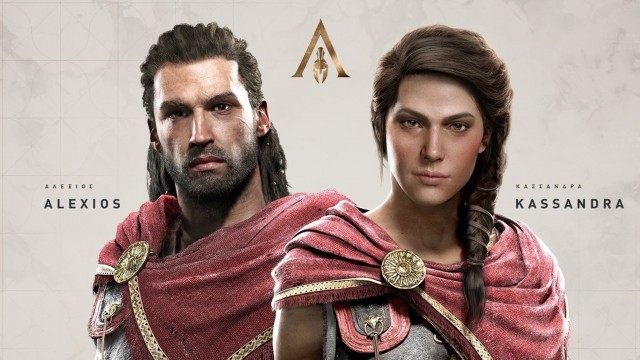 Maps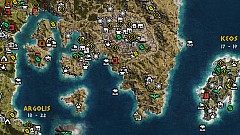 World Map - It is an interactive map of the entire virtual game world available in Assassin's Creed Odyssey. The game offers the player a lot of freedom and a large open world based on ancient Greece, 431 BCE. Ainigmata Ostraka riddles and solutions, tombs and ancient steles, ancient tablets, legendary animals, quest givers and much more.
5 x Ancient Structure; 8 x Legendary Animal; 22 x Tomb; 17 x Legendary Chest; 101 x Quest Giver; 60 x Ainigmata Ostraka Riddle; 60 x Ainigmata Ostraka Solution; 45 x Ruins; 25 x Cultist; 21 x Leader House; 5 x Fortress; 30 x Fort; 14 x Port; 66 x Cave; 88 x Dwelling; 16 x Sanctuary; 36 x City; 49 x Villages; 64 x Bandit Camp; 99 x Military Camp; 8 x Quarry; 42 x Underwater; 41 x Temple; 95 x Viewpoint; 48 x Animal Den; 62 x Message Board; 51 x Blacksmith; 73 x Ship Dock; 3 x Others
Articles
Ainigmata Ostraka Locations - Ainigmata Ostraka are a type of collectible in Assassin's Creed Odyssey. Each one contains a riddle on a stone tablet which, when solved, unlocks a new engraving. To solve the riddle you have to find the place described by it. As you solve the riddles, you upgrade one of the twelve engravings. The order in which you find and solve ainigmata ostraka does not matter. Each engraving can be leveled five times.
Recently added or updated quests
Here is a list of recently added or modified quests. To see the full list of quests, follow this link - List of Assassin's Creed Odyssey Quests.
| Name / Title | Category | Description |
| --- | --- | --- |
| Shroud of the Bear | Petrified Islands | A merchant in Mytilene was commissioned to craft a breastplate using bear skins, and hired Alexios to gather the skins needed. |
| Journey's End | Phidias | After Phidias's murder, Alexios set off to solve the clues he had him find. It was his hope that completing the puzzle would avenge his lost friend. |
| Art Leading Life | Phidias | Phidias had decoded the secret message found near the statue of Zeus. It listed the location of three famous statues throughout the Greek world that needed Alexios's investigative eye. |
| Pieces of the Puzzle | Support Quest | This is a support quest for Art Leading Life quest. |
| Test of Courage | Divine Intervention | Fetching a helmet seemed simple, until Alexios learned it was from the foundry of Hephaistos himself. But would he be the only deity involved in the mercenary's quest? |
| Test of Adaptability | Divine Intervention | You will receive this quest after completing one of the two quests: Test of Faith or Test of Character. |
| Test of Character | Divine Intervention | The challenges of being a pirate are substantial in both number and danger. Alexios would have to pick his battles to help a captain in need. |
| Test of Faith | Divine Intervention | It is said that once, a mouse befriended a lion by removing a thorn from its paw. But what happens when the lion himself is the thorn in a village's side? |
| Test of Judgment | Divine Intervention | A mysterious woman tasked Alexios with solving a strange riddle. But perhaps the strangest riddle was the woman herself. |
| Ambition | Lysander | General Lysander wanted the Athenian Fort Polemarch dead and their military seals as proof, for it was on those blood-stained marks that he would rise to power. |
To see the full list of quests, follow this link - List of Assassin's Creed Odyssey Quests.