Sharp Lessons Assassin's Creed Odyssey Quest
Group: The Lost Tales of Greece
Category: The Daughters of Lalaia
Thyia, acting General of Lalaia, asked Alexios to meet her at Kephisos Spring to discuss strategy.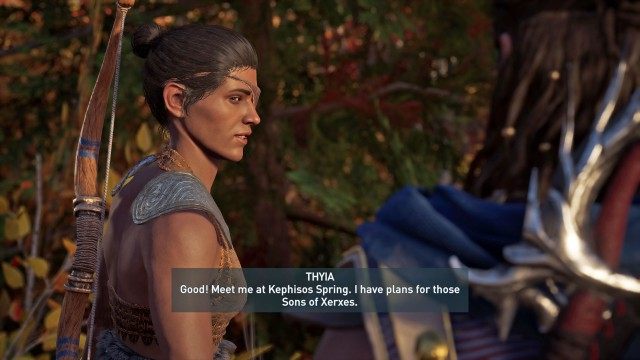 Prior quests
To begin Sharp Lessons you must first complete A Gathering Storm.
Objectives of Sharp Lessons
4. Quest Completed
Rewards: Epic XP
After completing Sharp Lessons you will get or will be able to get Learning the Land and The Ore of Aphrodite.