Lyre Lyre Assassin's Creed Odyssey Quest
Group: The Lost Tales of Greece
Category: A Poet's Legacy
Praxilla's lyre was missing and presumed stolen by Orchimedes. Alexios had to rescue the instrument, lest Praxilla be unable to perform.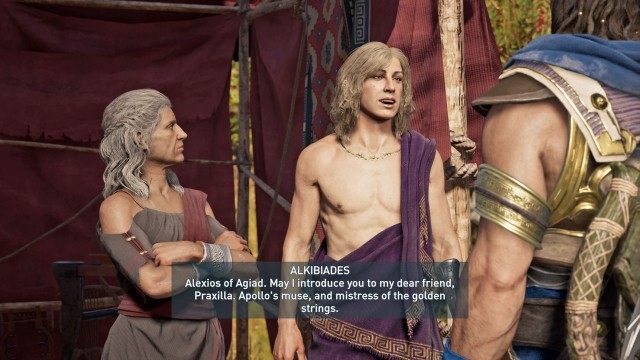 Related points of interest

Temple of Athena Itonia World Map
Prior quests
To begin Lyre Lyre you must first complete Praxilla's Admirer.
Objectives of Lyre Lyre
1. Talk to Praxilla
When you and Praxilla are talking, Orchimedes will steal her favorite instrument and run away.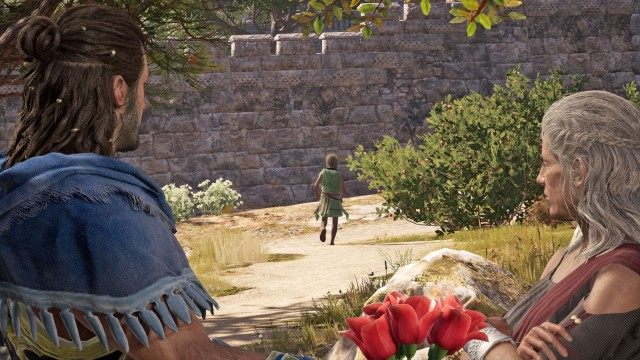 3. Find and Talk to Orchimedes and the servant girl
Hints:
They are in Boeotia
They are in the northwestern part of Mount Helikon
Find and talk to the servant girl.
4. Free Orchimedes
Orchimedes is kept in the Temple of Athena Itonia.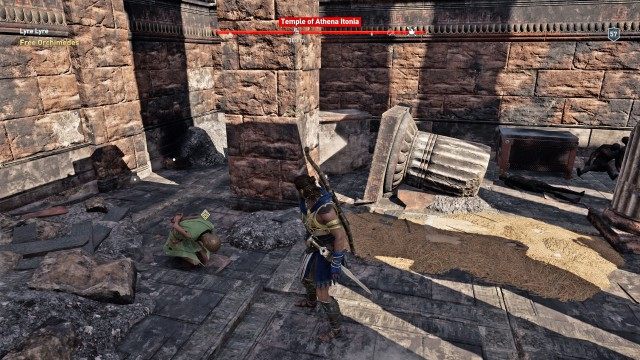 6. Talk to Orchimedes
You have to make two decisions:
1. "Praxilla got what she deserved for leaving you." or "Praxilla had the right to walk her own path." - In my opinion, this choice does not matter.
2 . Orchimedes will ask you for advice, you have two options: "Try talking to Praxilla." (select this option if you want Orchimedes to reconcile with his mother at the end of the Praxilla's Legacy quest) or "Leave. It's not worth it." (you won't see him again).
At the end of the conversation he will give you the damaged instrument - Praxilla's Lyre.
8. Quest Completed
Rewards: Rare XP, Epic Drachmae
After completing Lyre Lyre you will get or will be able to get Repairing the Lyre.