The Missing Link Fallout 76 Quest
Group: Main Quests
Discover what happened to Madigan and continue his vital mission to fight the Scorched.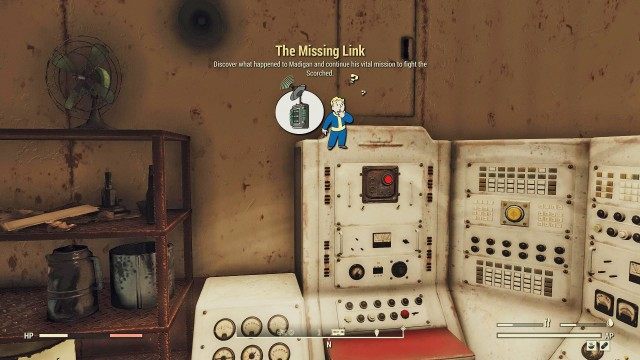 Related points of interest

Charleston Fire Department Appalachia / West Virginia

Top of the World Appalachia / West Virginia

Pleasant Valley Ski Resort Appalachia / West Virginia

Abbie's Bunker Appalachia / West Virginia
Prior quests
To begin The Missing Link you must first complete Into the Fire.
Quest stages of The Missing Link
1. Follow Madigan's Trail
I need to find out what happened to Madigan, as his mission was critical to dealing with the Scorched. I should check out his last known location: The Top of the World.
To complete this objective you have to go to the Top of the World and use the lift to get to the Observation Level. To make it possible you have to complete a Signal Strength quest for Rose.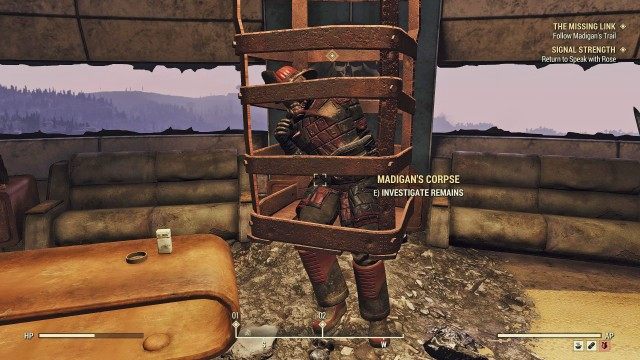 2. Complete Rose's Quests to Gain Her Trust
Madigan is dead, but a raider robot named Rose knows where the Scorched Detector Uplink he was trying to set up is located. She won't tell me any more until I gain her trust by completing a series of tasks for her.
To gain her trush you have to complete Flavors of Mayhem and Key To the Past quests.
3. Retrieve the Uplink
After gaining Rose's trust, she revealed that the uplink is in the raider cache. I just need to go grab it.
The part you are looking for is in the raider cache in Pleasant Valley Ski Resort.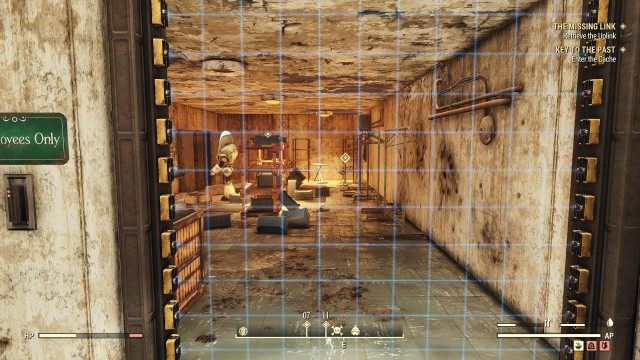 4. Go to the Free States Bunker
The uplink is damaged. I need to take it to the Free States Bunker. They made it, so hopefully I can find out how to fix it there.
Go to Abbie's Bunker.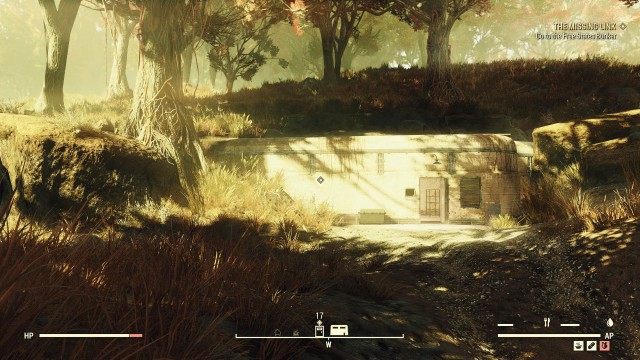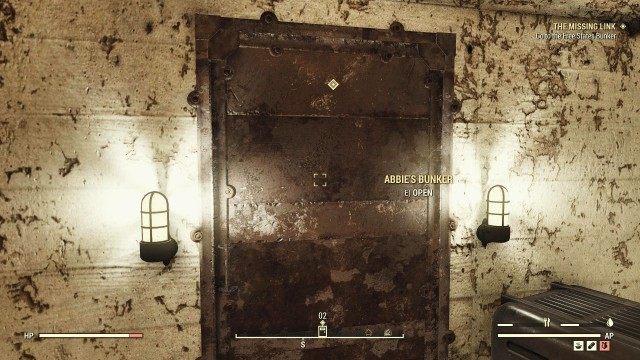 After completing The Missing Link you will get or will be able to get Early Warnings.