The Rebellion's Uprising Assassin's Creed Odyssey Quest
Group: Releasing Elysium (The Fate of Atlantis)
Category: Odyssey Quest
The time had come. Persephone's defenses were lowered, and thanks to Alexios, Adonis's cause was stronger than ever. The moment to strike had arrived.
Prior quests
To begin The Rebellion's Uprising you must first complete No Good Deed and Give 'Em Hades.
Objectives of The Rebellion's Uprising
1. Talk to Adonis to initiate the conquest battle
Hints:
Leonidas will join you in the battle against Persephone (if you spared him while doing A Life for a Life quest)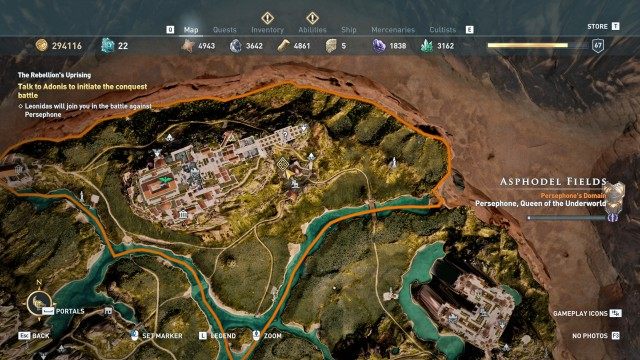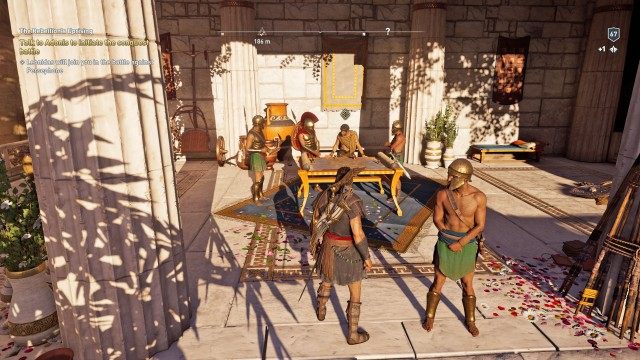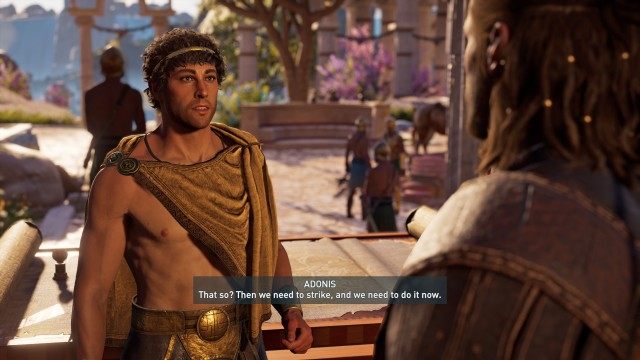 2. Conquest Battle
Default rules of the conquest battle. Regular soldiers, captains and Kolossi hero.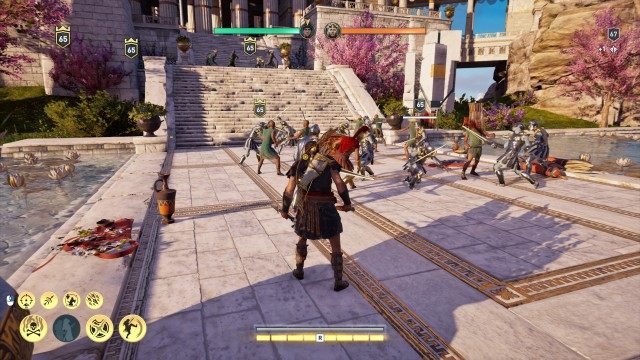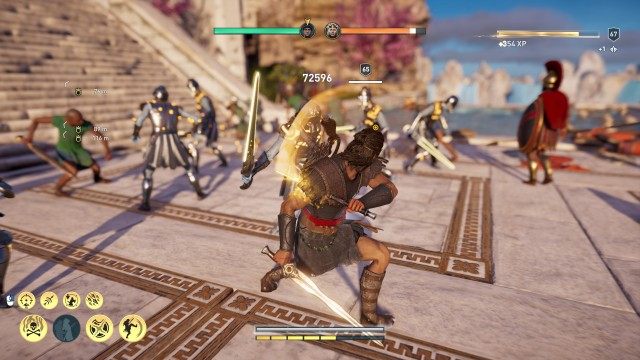 3. Defeat Hermes
After the conquest battle is over, you'll meet Hermes. If you didn't help him while doing The Keeper, a Killer quest, then you'll have to defeat him. If you have helped him to kill people, you can ask him for help (I need your help) or tell him the truth (I made this happen), which will make you have to fight with him.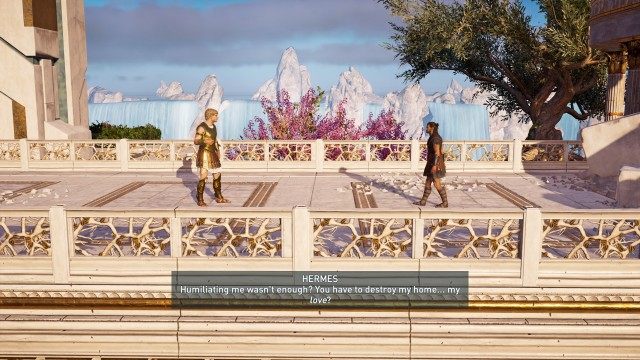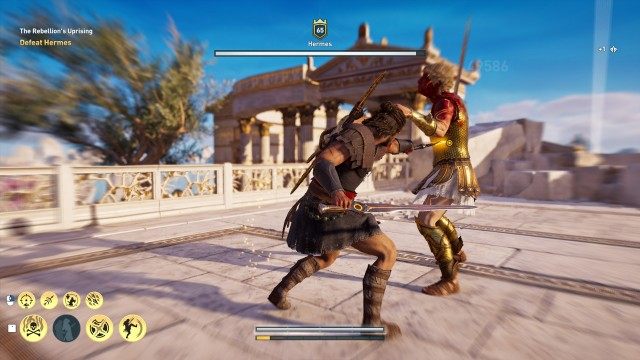 Whether you've fought Hermes or not, Persephone will come up at the end and throw Hermes down the hill.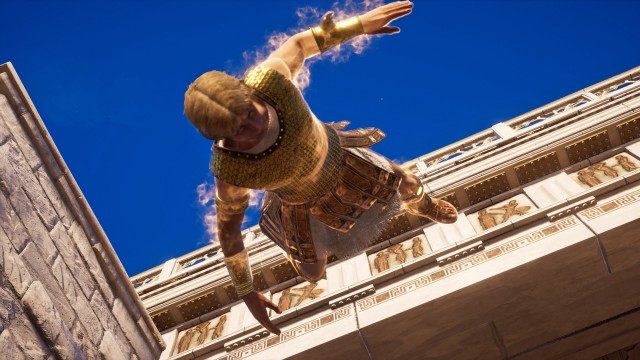 4. Enter Persephone's palace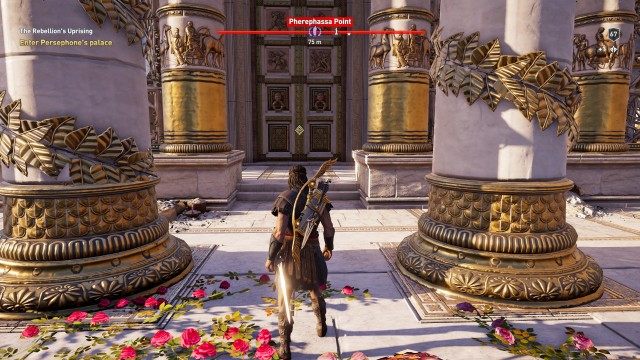 Persephone will make the decision about Hekate (depending on whether you managed to convince her that Hekate was the one who betrayed her) and release Adonis, and then, anyway, she will throw you into Hades, where you will see Cerberus' eyes in the dark.... and then you will return to the present day.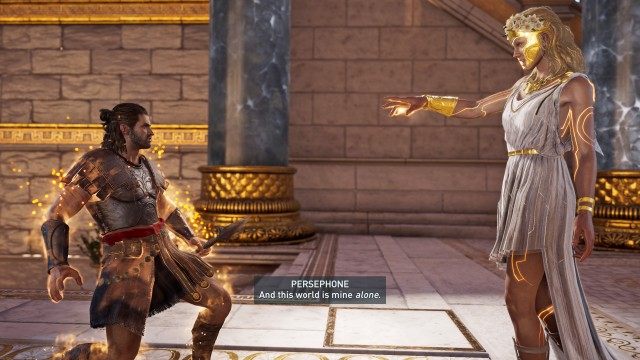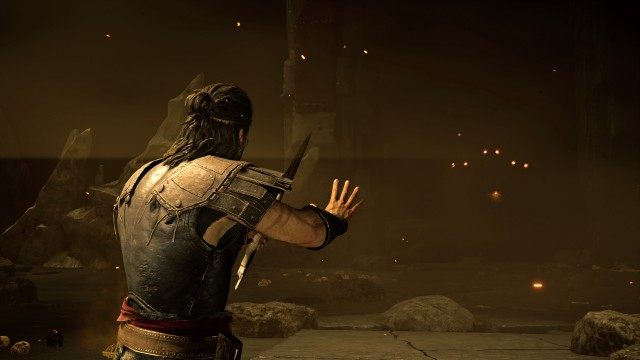 5. Present Times
You'll be back to the present times for a while. As Layla, you will have to defeat three Abstergo's soldiers. And that's the end of the first part of The Fate of Atlantis DLC.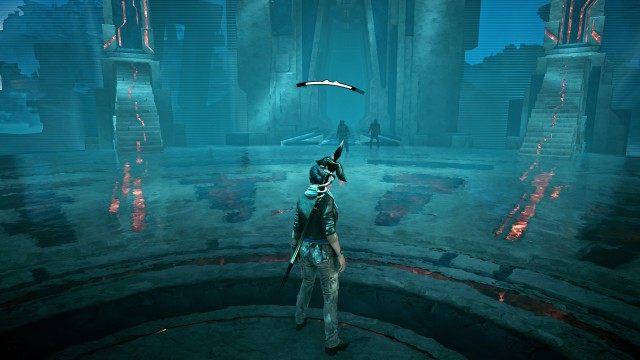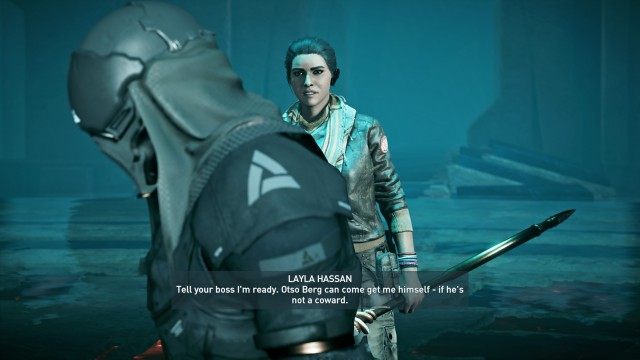 6. Quest Completed
Rewards: Legendary XP, Legendary Drachmae, Persephone's Helmet (Legendary Head, First Civilization Set)
If you did not help Hermes in The Keeper, a Killer quest, and you had to fight with him in this quest, then you will also receive Caduceus Blade (Legendary Sword).
First Civilization Set
+% Assassin Damage
(Full Set) +10s Duration for Ares Madness Ability