Kingdom Come: Deliverance Game Guide
Update #1: I started completing this guide with data from the retail version of the game. I was able to import a list of all quests (so far basic data only: title + description) available in the game and empty maps. I will try to complete the missing data (quest objectives, points of interest on the maps, etc.) as soon as possible.
Kingdom Come: Deliverance
The year is 1403, the region Bohemia, located in the heart of Europe, rich in culture, silver and sprawling castles. The game is based on a true story - a story of kings, heirs, a kingdom, castle sieges and bloody battles.
Prepare yourself for an epic journey through the reconstructed historical landscape of medieval Bohemia.
You play as Henry, a blacksmith's son, and enter into the service of a noble who assigns you engaging tasks and quests. How you choose to shape your character depends entirely on you. You can be violent, use weapons or use your charisma and avoid conflict. Keep in mind, whatever you choose to do, that you will face the consequences, as there are multiple ways to solve the quests.
Release date: February 13, 2018
Official website: https://www.kingdomcomerpg.com/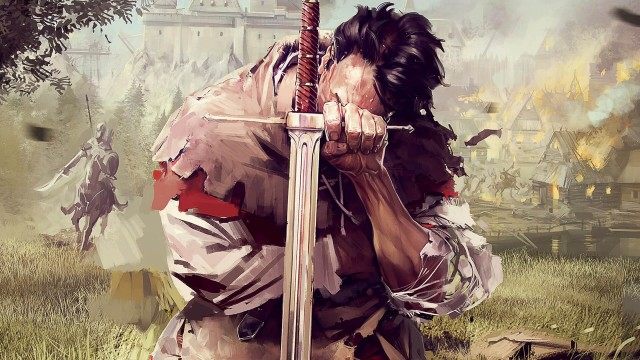 Blacksmith's tale of war and revenge
On the 1st of February, Warhorse Studios has released a new story trailer for Kingdom Come: Deliverance, which is titled A Blacksmith's Tale.
Maps
World Map - Kingdom Come: Deliverance features an open world map based on 15th century Europe. Available locations include forests, fields, villages and castles.
5 x Camp; 2 x Miller; 13 x Village / Town;
Ledetchko - Ingame map of Ledetchko. Ledetchko is a small village with a mill. During the 14th and 15th centuries the village belonged to Arnold (Arnošt) of Talmberg. The village originally had a second mill called Kuchelník.
Merhojed - Ingame map of Merhojed. A small village near Samopshe which was the property of the Sasau Monastery in the 15th century.
Neuhof - Ingame map of Neuhof. According to written chronicles, Neuhof by Sasau was a noble's court, which was destroyed during extensive floods. The small town of Nové Dvory was built in its place.
Pribyslavitz - Ingame map of Pribyslavitz.
Rattay - Ingame map of Rattay. A small market-town with two castles – the upper castle, known simply as Rattay Castle; and the lower castle, known as Pirkstein or Pirkenstein (Pirkštejn, Pirkenštejn).
3 x Quest giver; 2 x Others
Rovna - Ingame map of Rovna.
Samopesh - Ingame map of Samopesh. Samopshe is a small village in Posázaví, not far from Rattay, first mentioned in 1397.
Sasau - Ingame map of Sasau.
Sasau Monastery - Ingame map of Sasau Monastery.
Skalitz - Ingame map of Skalitz.
Talmberg - Ingame map of Talmberg. This castle was built on a rocky promontory at the beginning of the 14th century. Only a ruin now remains of the castle in the midst of residential development.
Uzhitz - Ingame map of Uzhitz.
1 x Others
Vranik - Ingame map of Vranik.
Articles
Achievements - Here is the list of all Kingdom Come: Deliverance Achievements / Trophies.
Recently added or updated quests
Here is a list of recently added or modified quests. To see the full list of quests, follow this link - List of Kingdom Come: Deliverance Quests.
| Name / Title | Location | Description |
| --- | --- | --- |
| Aquarius | Rattay | The Rattay Bailiff has work to offer some of the Skalitz refugees - carrying water and emptying latrines. He wants me to find out which of them are most needy and suitable for the job. |
| The Good Thief | Rattay | Miller Peshek and his niece, Theresa, took care of me while I was at death's door. I owe them my life. |
| Beggars' Feast | | Talk to Alex. You must first complete the The Prey quest. |
| Next to Godliness | Rattay | In which I go to the baths to see Lord Capon, and what befalls us there. |
| Rob the Rich, Give to the Poor | | A scruffy vagabond from the refugee camp in Rattay wants me to do some pickpocketing for him. |
| Thick as Thieves - Peshek | | Peshek the Miller is known to pack away not just bags of flour, but quite a few pilfered valuables from the Rattay townsfolk. He might have some work for me to do. |
| The Horse That Bolted | Uzhitz | To start this quest you should talk to Head Groom. |
| Mysterious Ways | | Ginger is hiding out in the woods in fear of his life, because by chance he recognised one of the bandits involved in the Neuhof massacre, some fellow with a limp who lives in Uzhitz. |
| Vengeance | | My home was destroyed, my parents and my sweetheart murdered. I fled like a coward and only survived by a miracle. And when I tried to do the right thing and at least bury my loved ones, I lost the last thing my father left me - the sword he forged for Sir Radzig. But I will never run again, ever! I'll find that bastard who led the raid on Skalitz and kill him. And I'll find that thieving rat who took my sword and run him through with it! |
| Playing with the Devil | Uzhitz | To start this quest you should talk to Father Godwin. |
To see the full list of quests, follow this link - List of Kingdom Come: Deliverance Quests.