Test of Judgment Assassin's Creed Odyssey Quest
Group: The Lost Tales of Greece
Category: Divine Intervention
A mysterious woman tasked Alexios with solving a strange riddle. But perhaps the strangest riddle was the woman herself.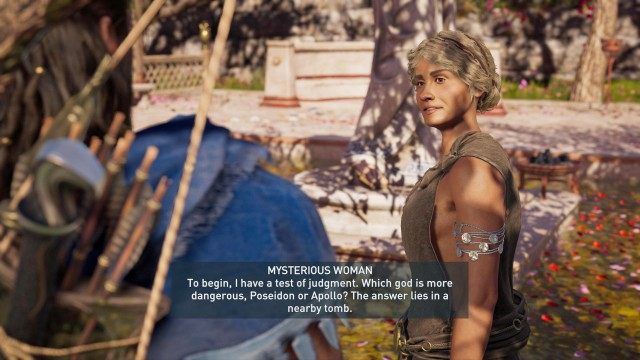 Related points of interest

Mysterious Woman World Map
Objectives of Test of Judgment
1. Investigate the graveyard
Hints:
Who is the most dangerous god?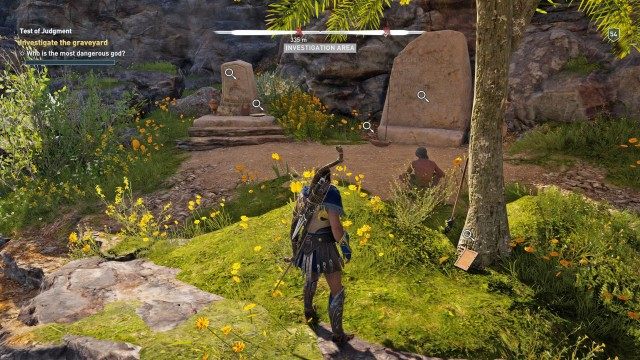 When you examine all five clues, Dorykleidas will come.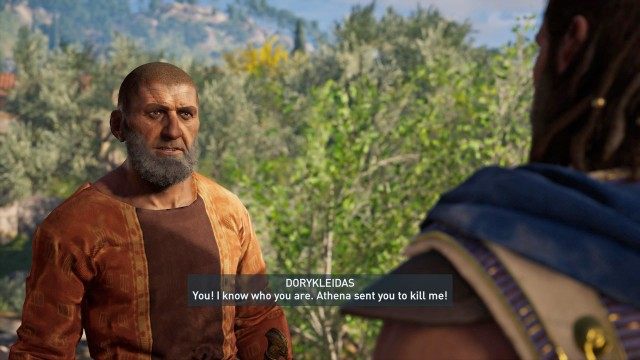 3. Talk to the mysterious woman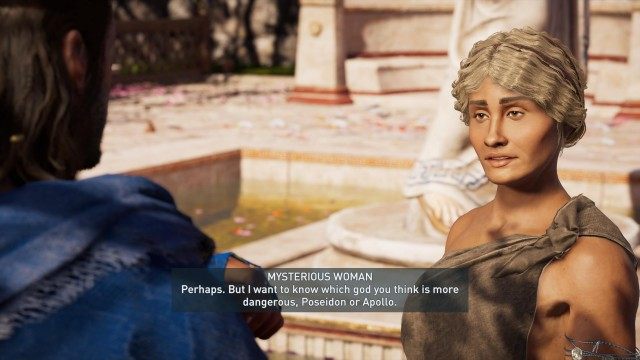 You have to choose which of the gods is more dangerous. If you think that it is Apollo then you will get the quest Test of Faith, and when you decide that it is Poseidon then you will get the quest Test of Character.
4. Quest Completed
Rewards: Epic XP, Legendary Drachmae
After completing Test of Judgment you will get or will be able to get Test of Faith and Test of Character.