Test of Character Assassin's Creed Odyssey Quest
Group: The Lost Tales of Greece
Category: Divine Intervention
The challenges of being a pirate are substantial in both number and danger. Alexios would have to pick his battles to help a captain in need.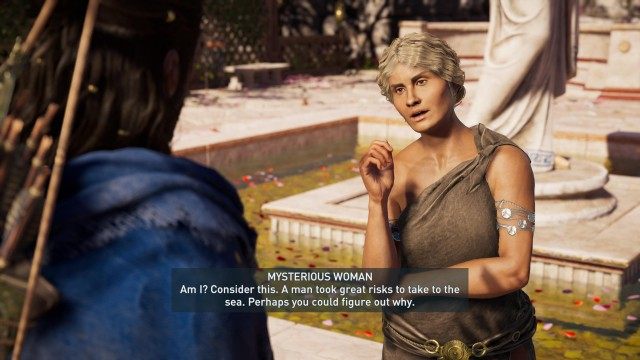 Related points of interest

Ariabignes Shipwreck World Map
Prior quests
To begin Test of Character you must first complete Test of Judgment.
Objectives of Test of Character
1. Talk to the man on the beach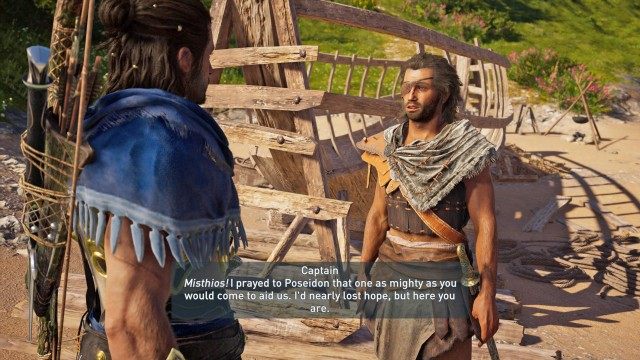 You have to choose how you want to help him. You can fight the soldiers or find the supplies.
1.1. Gather olive wood to build a ship 0/50
If you have more than 50 pieces of wood, you will not have to do anything, the task will be completed immediately.
or
3. Acquire the protective eye
The eye is located in a small bag lying on the bottom near the Ariabignes Shipwreck.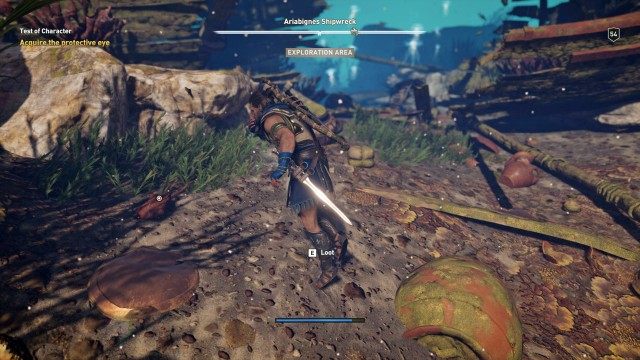 6. Quest Completed
Rewards: Epic XP, Legendary Drachmae
After completing Test of Character you will get or will be able to get Test of Adaptability (1 of 2).