Ghosts Ghost Recon: Wildlands Mission
Group: Ghost Recon: Wildlands - Fallen Ghosts DLC
Type: Story Mission
Province: Western Precinct
The Extranjeros have deployed a covert ops squad to control one of the Rebels main weapons smuggling routes. We need to eliminate the squad.
Prior missions
To begin Ghosts you must first complete Intel Gathering.
Objectives of Ghosts
1. Interrogate the lieutenant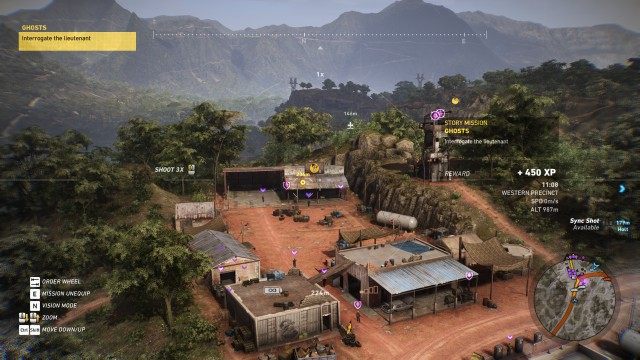 The lieutenant is in a small outpost, along with a few Extranjeros soldiers, including two elite snipers and three armored soldiers.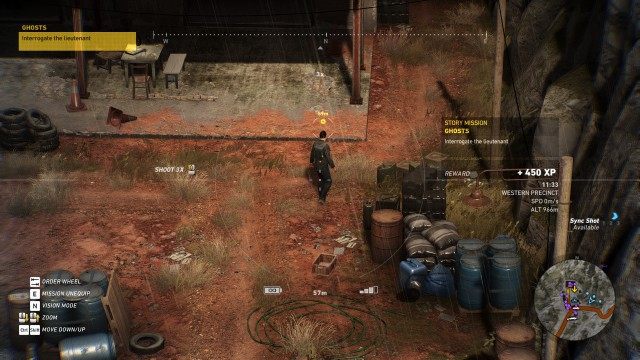 Kill his companions, grab him, and interrogate him.
2. Reach the ambush site
Go to the first map marker, aprox. 250 meters to the east then follow the road to the next nav points.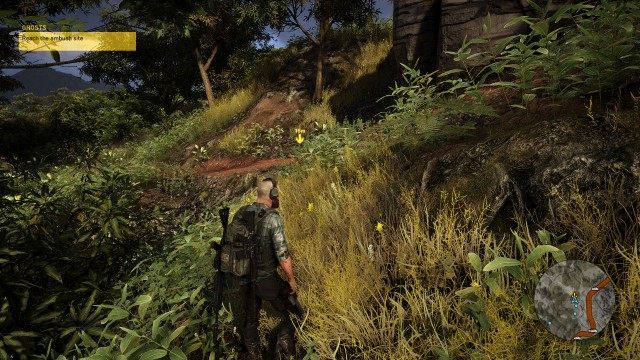 There are several covert ops soldiers on your way. Use thermo-vision to detect them. You can use thermo-vision drone to do it from a long and safe distance.
Notice: Imo the best "tool" to eliminate covert ops soldiers is attack drone. You can shoot them undetected from a long distance.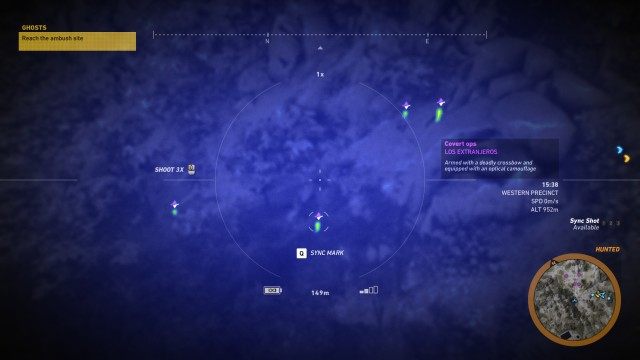 2.1. Clean the area of covert ops Extranjeros (x2)
Once you reach the body hanging on the pole, you will receive a new mission objective.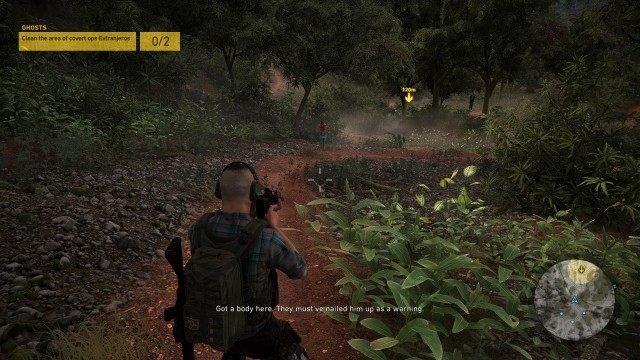 You have to kill two specific, nearby soldiers.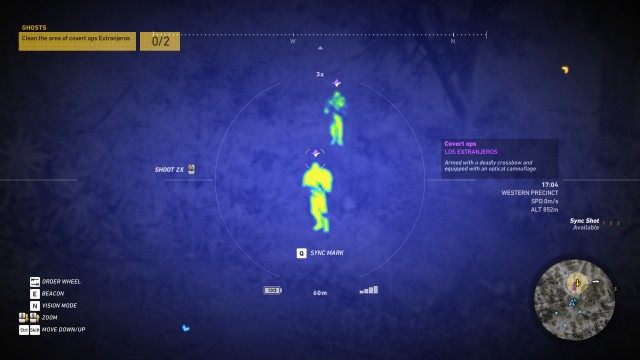 Continue your journey to the next nav point. An additional problem will be the presence of Jammers. You should try to locate them with the help of a drone from a long distance, before being jammed, and eliminate them, eg with a sync shot.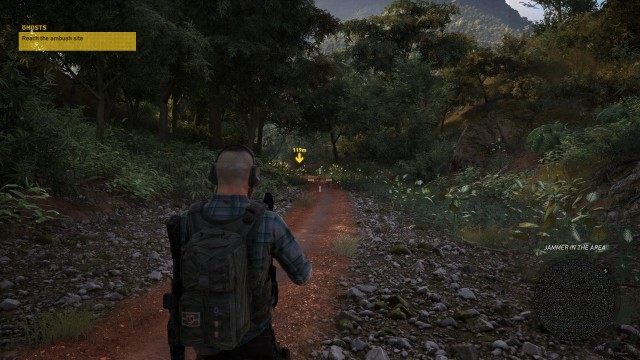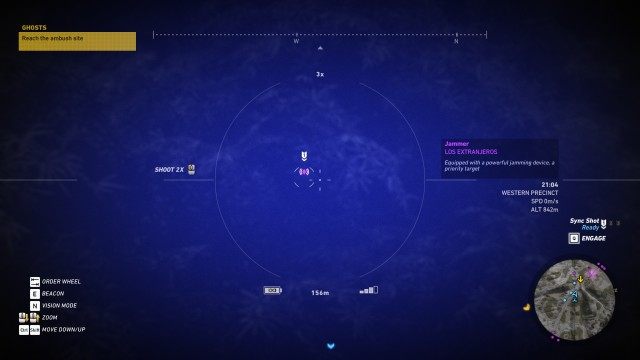 5. Mission Complete
This is one squad the region won't need to worry about. There's plenty more, but we're gaining ground.
After completing Ghosts you will get or will be able to get Hide and Seek (1 of 4).