The Order of the Tadpole Fallout 76 Quest
Group: Side Quests
Category: Pioneer Scouts
The first stage of this quest will appear in your Pip-Boy in the miscellaneous section when you read the Pioneer Scouts Recruiting Poster. You can find one at the train station bulletin boards.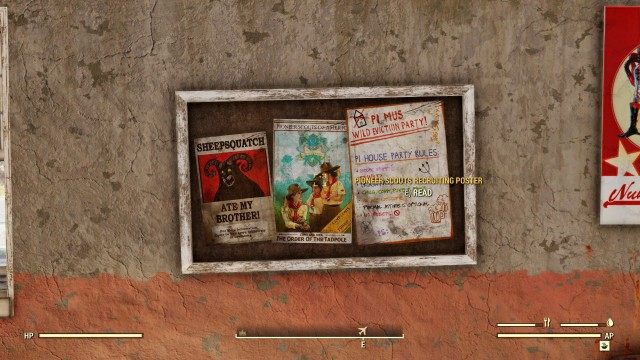 Join your local Pioneer Scout troop!
Note: You can claim one of your own to post in your C.A.M.P. for free in the Atomic Shop through April 8.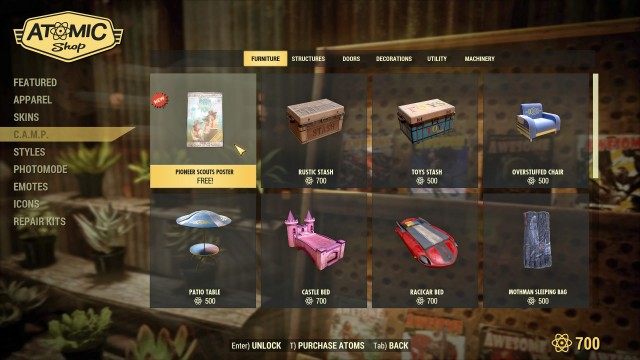 Related points of interest

Pioneer Scout Camp Appalachia / West Virginia
Quest stages of The Order of the Tadpole
1. Go to Camp Lewis
Apparently the Pioneer Scouts are looking for new members. I should head over to Camp Lewis to join up.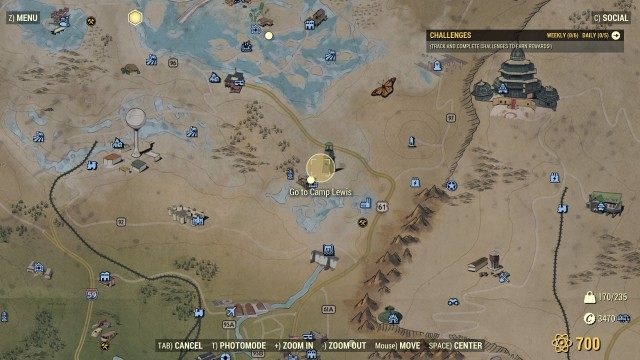 2. Find the Source of the Noises
There's quite a racket here at Camp Lewis. I should see what's going on.
Find Scout Leader Jaggy.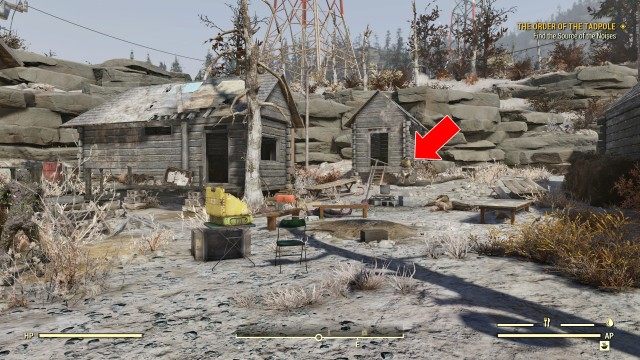 3. Listen to Scout Leader Jaggy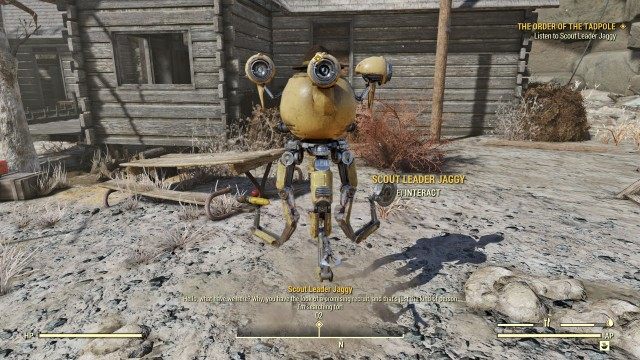 After listening to what Scout Leader Jaggy has to say, you will receive new mission objectives and in addition, two additional new quests will appear in your Pip-Boy in the miscellaneous section: Talk to Pioneer Scout Leader Treadly (Repeatable: Stings and Things quest) and Talk to Pioneer Scout Leader Pompy (Repeatable: Operation Tidy quest).
4. Demonstrate Pioneer Scout Values (0/4)
I am a proud new member of the Pioneer Scouts, with the starting rank of "Tadpole". Once I prove myself I can rank up. I better get to it.
5. Speak with a Scout Leader
Time to get my promotion to my next rank.
6. (Quest completed)
I'm now a proud Possum!