Daily: The Chow Line Fallout 76 Quest
Group: Daily Quests
Category: The Ash Heap
This is a sub-quest of Daily: Mistaken Identity quest. You will receive it for the first time when you activate the time clock. Then it will be a regular daily quest which will allow you to acquire Mr. Fuzzy Tokens.
Earn Mr. Fuzzy tokens by chowing down the spoiled hotdogs.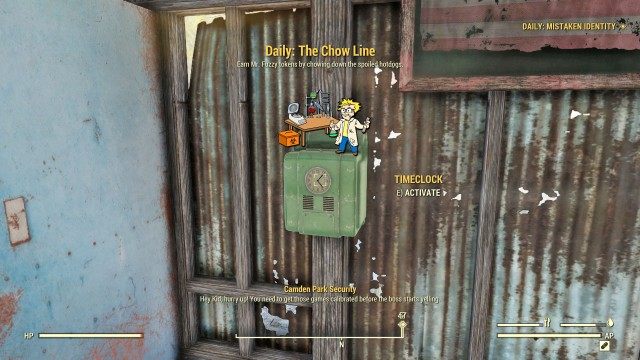 Related points of interest

Camden Park Appalachia / West Virginia
Quest stages of Daily: The Chow Line
3. Grab a Paper Towel to Begin
These rules seem simple enough. I can start eating hotdogs once I grab a paper towel. Hope these aren't too disgusting.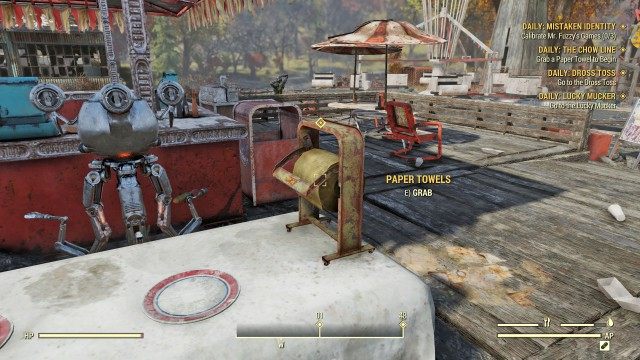 4. Eat Hotdogs (x/6)
I need to eat these hotdogs before the timer runs out but they are really spoiled and in bad shape. I'm worried about what they are going to do to me.
You should eat six hot dogs within sixty seconds.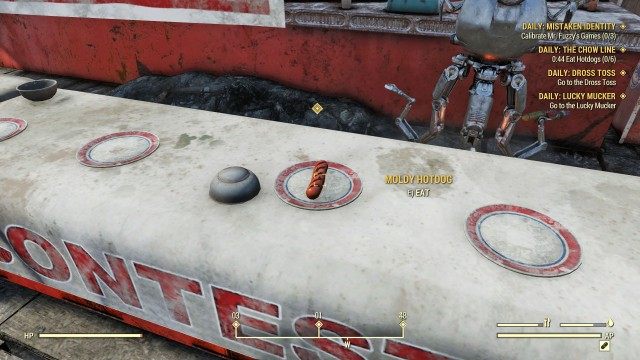 5. (Quest completed)
Well I managed to do it but I don't feel awesome. I did get tokens though, so hooray!