Whimpers Through the Fog Assassin's Creed Odyssey Quest
Group: Hunted (Legacy of the First Blade)
Category: Support Quest
This is a support quest for Hunting the Huntsman quest.
Tasked with finding an informant, Alexios waded into a fog with what many called a dangerous presence.
Prior quests
To begin Whimpers Through the Fog you must first complete Starting the Hunt.
Objectives of Whimpers Through the Fog
3. Investigate downstream in search of the boy
Go down the river and explore the four clues you've come across.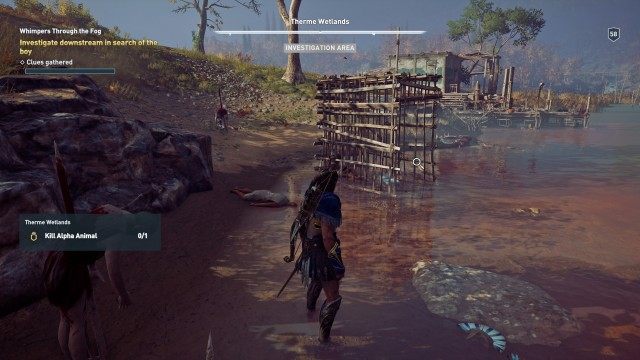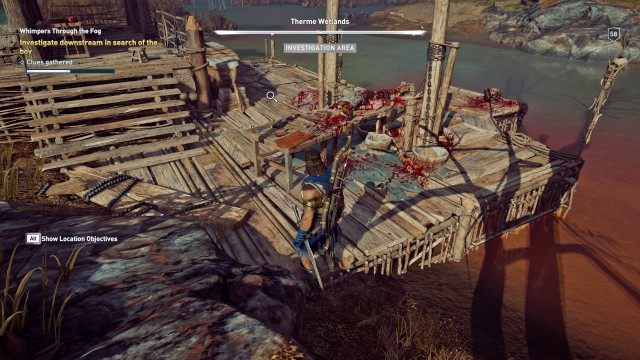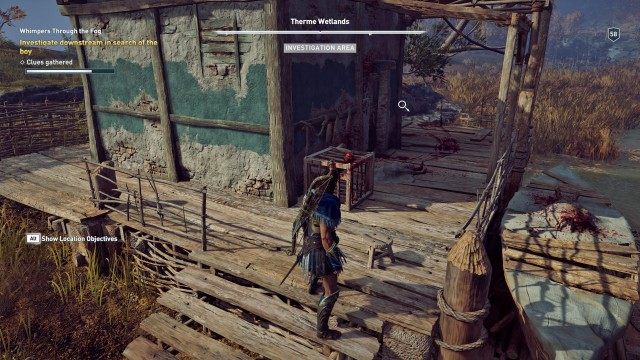 5. Chase after the boy
Follow the boy to a tree with several corpses hanging on it. Have you played Witcher 3: Wild Hunt? Do you remember such tree? :-)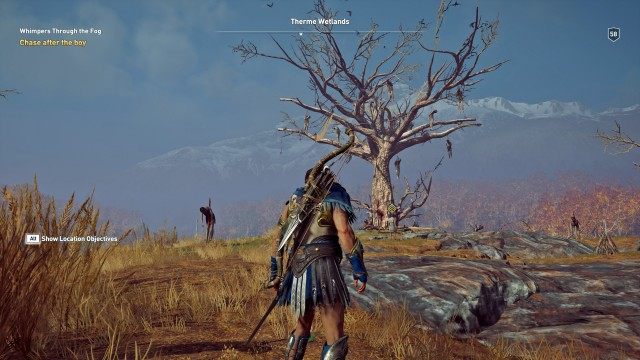 Madman is waiting for you by the tree.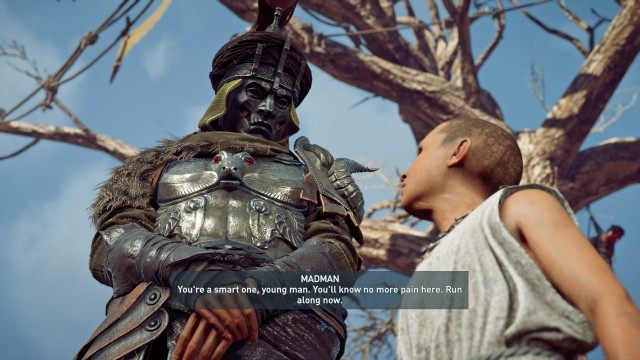 You will have a limited amount of time to say something.
If you don't want to fight the civilians, choose the first three options (order doesn't matter) and during the last choice (when only the last possibility is left), wait and let the time run out. If at any time you choose the last option, then you will have to fight the villagers.
Stay back.
I had to defend myself.
I'm not a mindless killer.
I have no choice but to kill you all. - If you choose this option you will have to kill civilians!
5.1. Defend the family members against the Persian guards
If you have waited until the time runs out, you will have to defeat the Persian soldiers.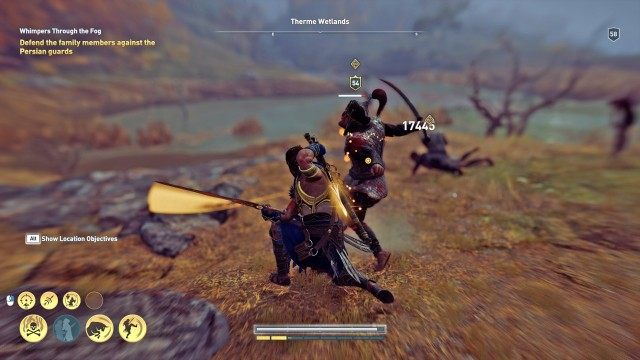 or
6. Interrogate the Madman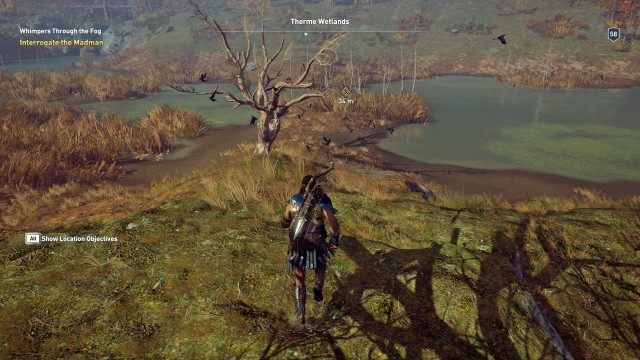 Go to the marked location. Unfortunately, you will only find a note there.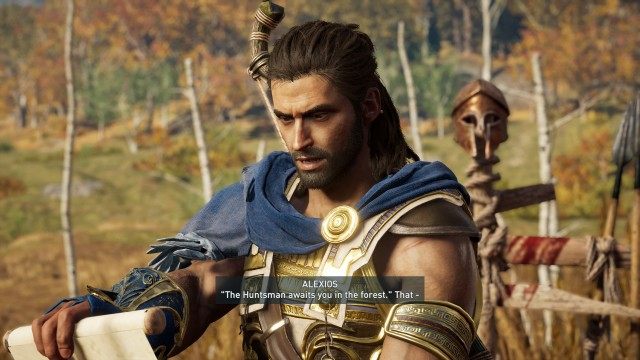 7. Quest Completed
Rewards: Epic XP, Legendary Drachmae, Greaves of Grieving (Rare Legs), Challenge from the Huntsman (Ancient Clue).