The Blind Blacksmith Assassin's Creed Odyssey Quest
Group: The Lost Tales of Greece
Category: Support Quest
This is a support quest for A Town in Need, Indeed quest.
Old Kallipides was once renowned as the best blacksmith in all of Lokris. That was a long time ago, but surely with some help, he could be again.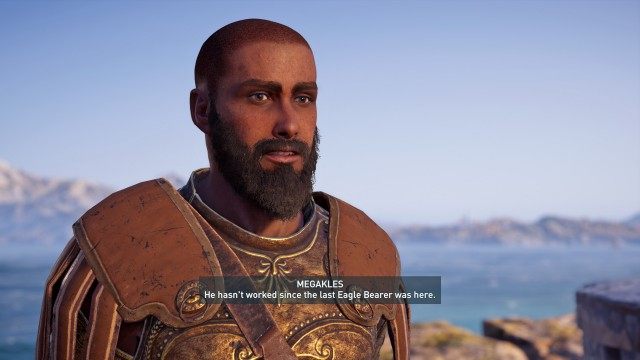 Related points of interest

Pyrrha Salt Pirates World Map
Objectives of The Blind Blacksmith
2. Carry the blocks to the step
Move the three stone blocks to the location shown in the picture below.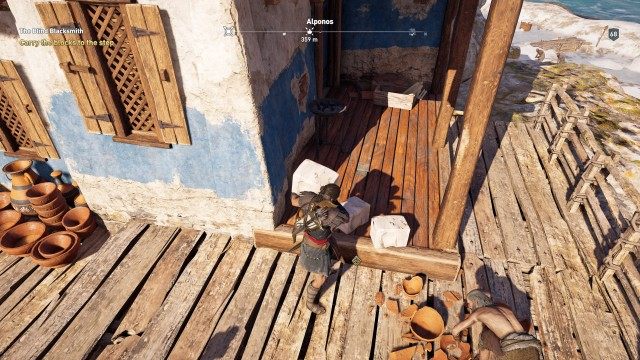 3. Report to Kallipedes, the blacksmith
Another thing the blacksmith needs is ten pieces of iron.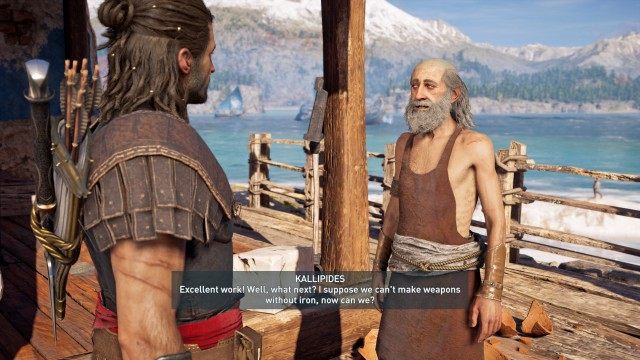 When you give him iron, the blacksmith will ask you to find his tools.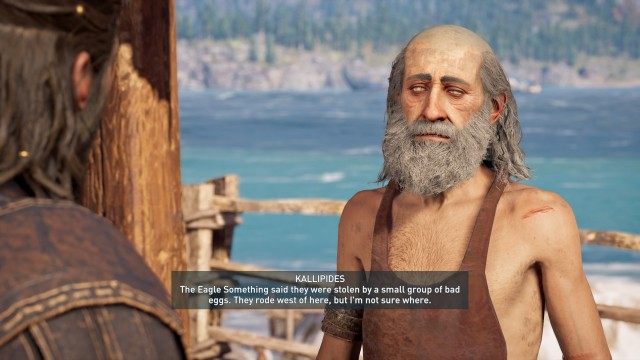 4. Acquire Kallipides's smithing tools
Hints:
The tools are in Malis
They are in the northeastern part of the Hot Gates of Theropylai
The tools are at the Pyrrha Salt Pirates camp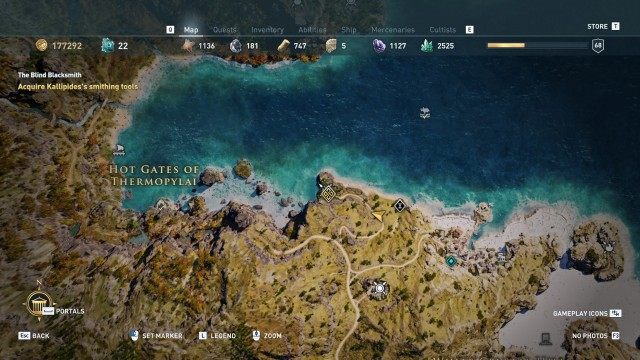 One of the bandits in the camp has the tools. You have to kill him.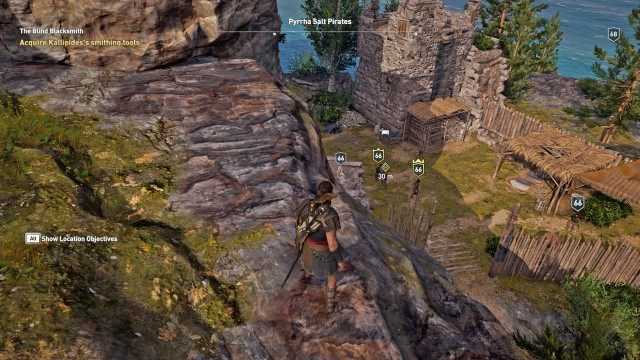 5. Deliver the tools to Kallipides, the blacksmith
Go back to the blacksmith.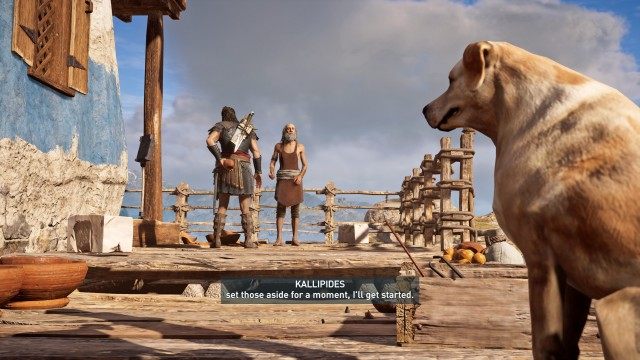 He will stumble over the stone blocks that you have moved for him before and will die crushed by his own equipment.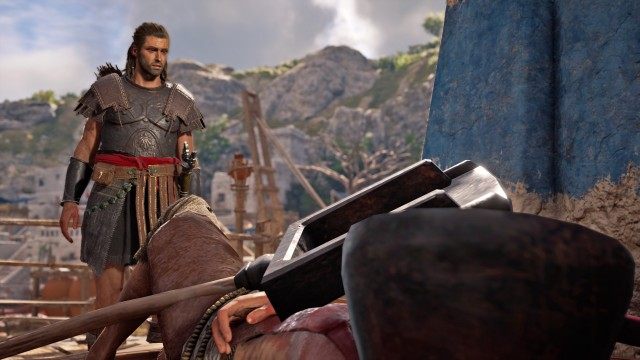 6. Quest Completed
Rewards: Rare XP