Thank You, Maláka! Assassin's Creed Odyssey Quest
Group: Legacy of the First Blade
Category: Legacy Quest
To start this quest you must complete the Shadow of a Legend quest and then find and read the Thank You, Maláka! letter.
Alexios received a letter addressed to him by Aiantides the Proud, who demanded he take his treasure...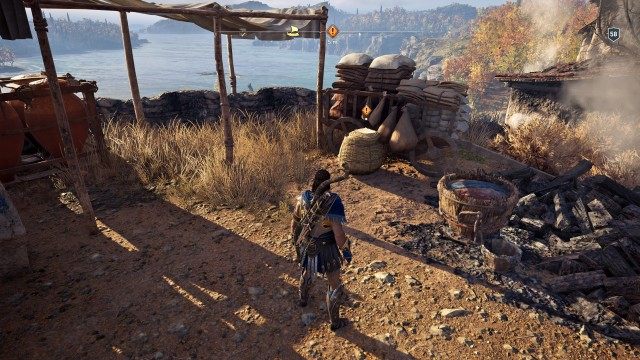 Related points of interest

Thank You, Maláka! World Map
Objectives of Thank You, Maláka!
1. Collect the treasure hidden by Aiantides
Hints:
Aiantides's thank you note contains hints to the treasure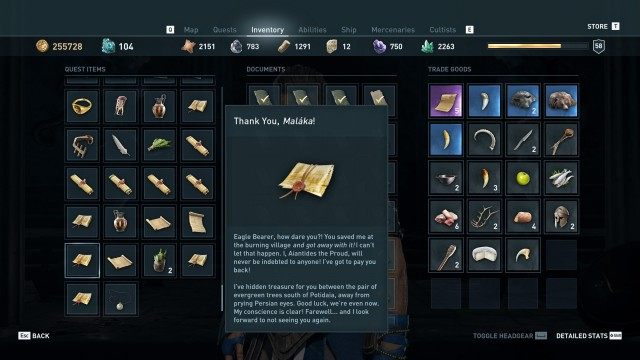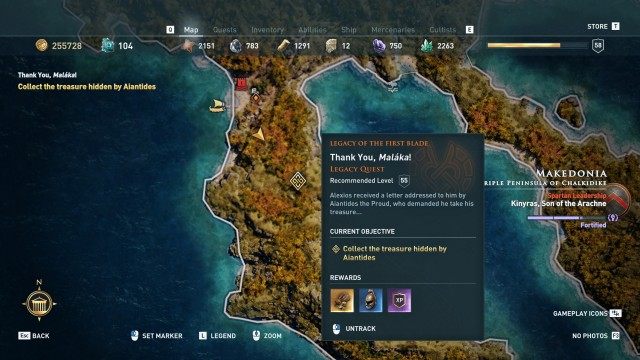 Inside you will find some trade goods only.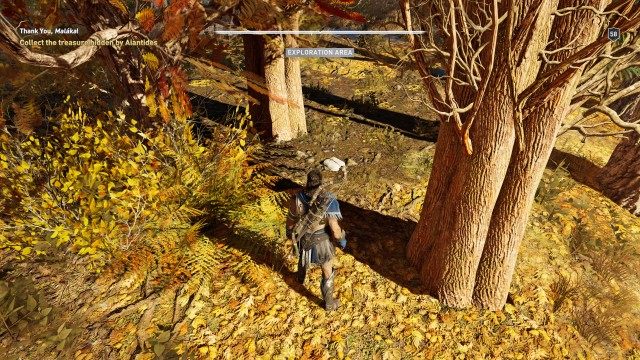 2. Quest Completed
Rewards: Epic XP, Legendary Drachmae, Carefully Crafted Helmet (Rare Head).
After completing Thank You, Maláka! you will get or will be able to get Thanks Again, Maláka?!.