Test of Adaptability Assassin's Creed Odyssey Quest
Group: The Lost Tales of Greece
Category: Divine Intervention
You will receive this quest after completing one of the two quests: Test of Faith or Test of Character.
Sometimes. the shortest path to a destination is not the straightest. Alexios learned that to achieve his aims, he would have to face an enemy previously avoided.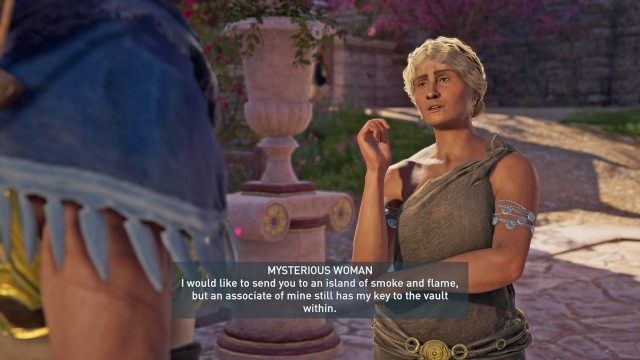 Related points of interest

Abandoned Camp World Map
Prior quests
To begin Test of Adaptability you must first complete Test of Faith and Test of Character.
Objectives of Test of Adaptability
2. Find and Acquire the key to the tomb
Hints:
The key can be found in Attika
The key can be found in the south of Aegina Island
The key is in the abandoned camp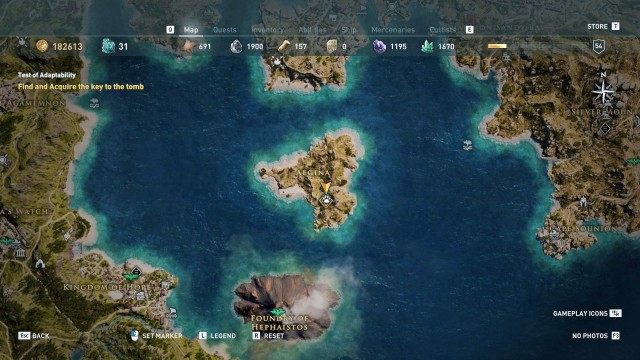 Here you will find Foundry of Hephaistos Tomb Key.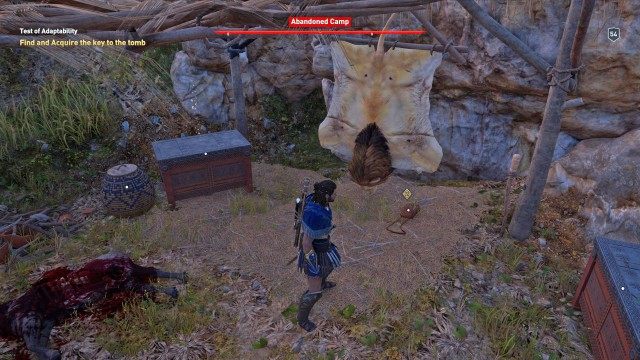 4. Quest Completed
Rewards: Epic XP, Legendary Drachmae
After completing Test of Adaptability you will get or will be able to get Test of Courage.