Revealing the Recruiter Assassin's Creed Odyssey Quest
Group: Hunted (Legacy of the First Blade)
Category: Support Quest
This is a support quest for Hunting the Huntsman quest.
Alexios was determined to find the Order recruiter, but it would prove difficult. Perhaps Tyche shone upon him, because fortune dictated that he wouldn't have to do it alone.
Related points of interest

Olynthos Fortress World Map
Prior quests
To begin Revealing the Recruiter you must first complete Starting the Hunt.
Objectives of Revealing the Recruiter
1. Find and Talk to Darius near the farm
Hints:
He is following a lead on a farm in Makedonia
There is a small farm in the southeastern region of the Unexplored Mount Pangeon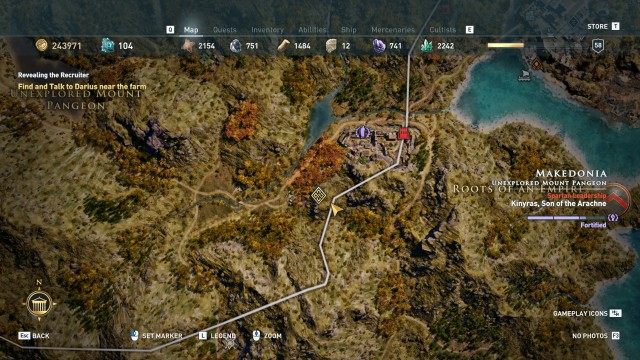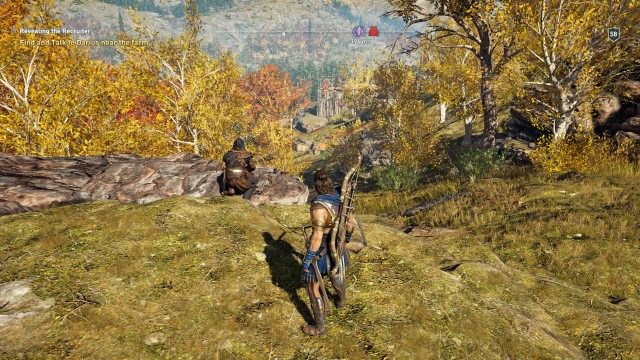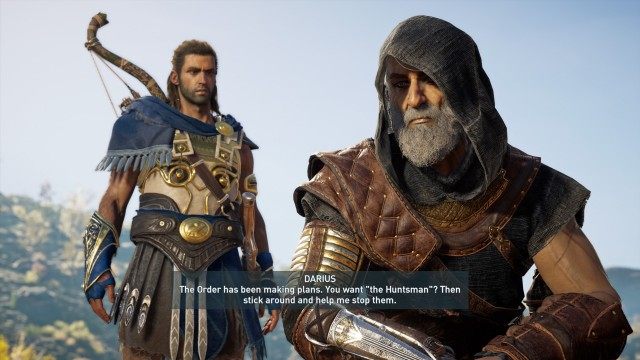 2. Find and Acquire documents from Olynthos Fortress 0/3
Hints:
The Fortress is near the farm in Makedonia
It is situated along the eastern border of the Unexplored Mount Pangeon
The documents are scattered around the Fortress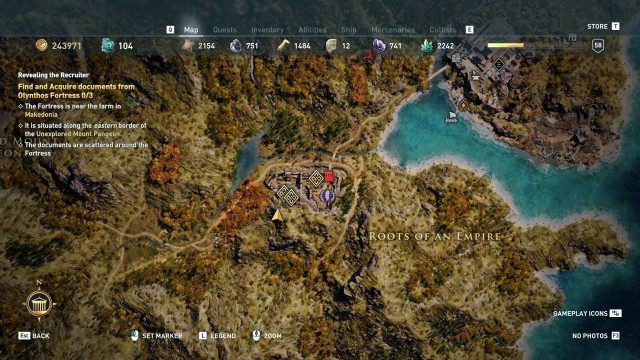 This is not required but, as suggested by Darius, you can try to get the documents quietly.
Love Letter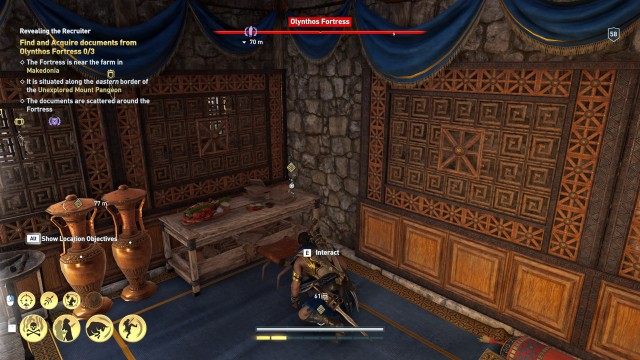 There is also an Ancient Clue in the same room - Message to the Deceiver.
Delivery Log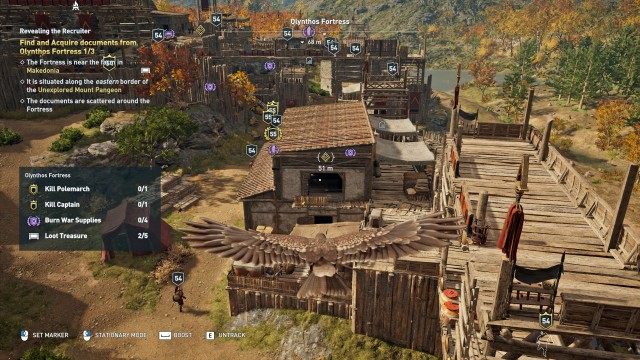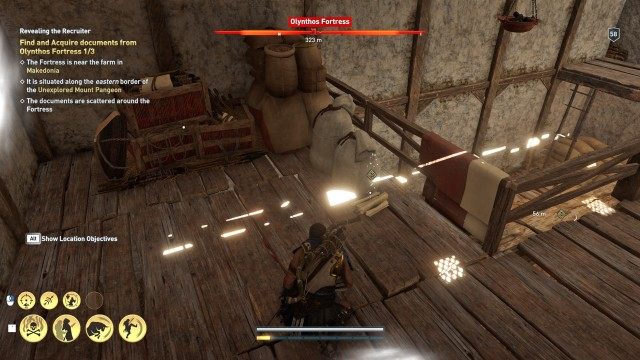 Poem
One of the soldiers has the last document, assassinate him.
4. Meet Darius near the other goat farm
Go to the marked location and talk to Darius. You will witness the meeting and in the end you will receive another ancient clue - An Encounter with the Conspirator.
5. Assassinate the conspirator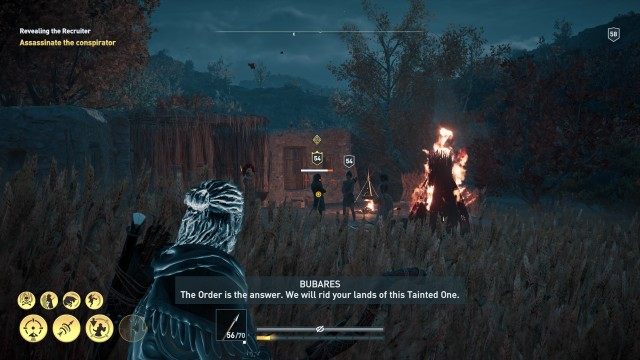 Bubares the Conspirator is a member of the Order of the Ancients.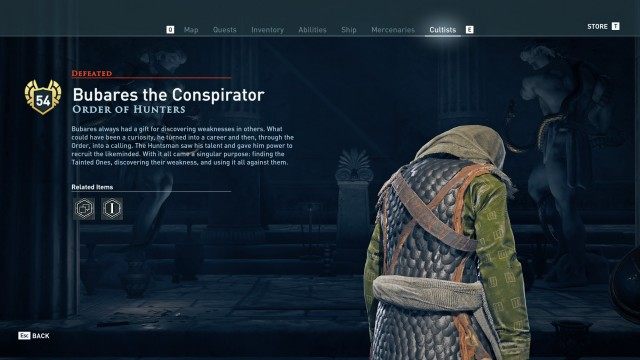 5.1. Kill the remaining Order henchmen
6. Quest Completed
Rewards: Epic XP, Legendary, Drachmae, Recruiter's Chest Guard (Rare Torso). For killing Bubares you will receive Persian Elite Chest Guard (Legendary Torso), Orders to Bubares (Ancient Clue) and Image of the Ancients (Quest Item).