Journey's End Assassin's Creed Odyssey Quest
Group: Character
Category: Phidias
After Phidias's murder, Alexios set off to solve the clues he had him find. It was his hope that completing the puzzle would avenge his lost friend.
Related points of interest

Ancient Strongold World Map
Prior quests
To begin Journey's End you must first complete Art Leading Life.
Objectives of Journey's End
2. Find the secret room
Hints:
The secret room is on Hephaistos Island
It's at the centerof Sky Fall Lake on Lemnos island
It's in the Ancient Stronghold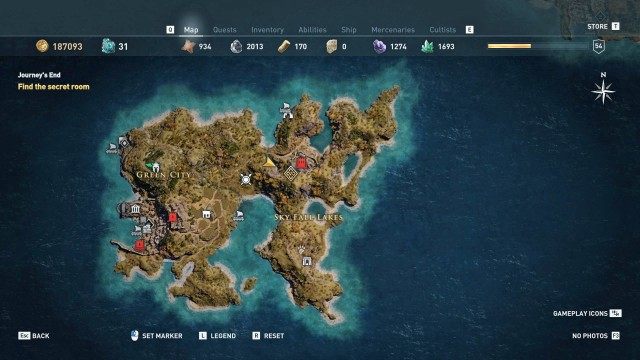 3. Solve the puzzle to open the door
Hints:
The scytale you picked up on Phidias should help
Press the four symbols shown on the scytale in the correct order.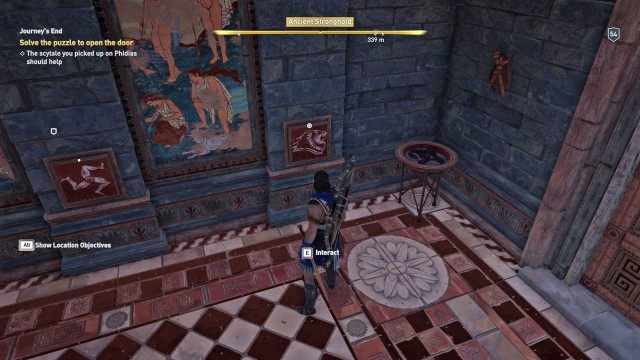 6. Quest Completed
Rewards: Epic XP, Epic Drachmae