Art Leading Life Assassin's Creed Odyssey Quest
Group: Character
Category: Phidias
Phidias had decoded the secret message found near the statue of Zeus. It listed the location of three famous statues throughout the Greek world that needed Alexios's investigative eye.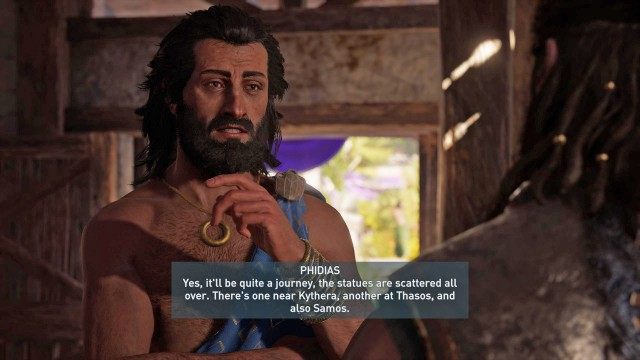 Prior quests
To begin Art Leading Life you must first complete The Message, the Stick, and the Artist.
Objectives of Art Leading Life
1. Find the symbols on the statues
Hints:
The Statue of Aphrodite is on Kythera Island
The Statue of Poseidon can be found in Samos
The Statue of Theagenes can be found in Thasos
Three additional support quests will help you to locate the statues: The Kytheran Statue, The Samian Statue and The Thasian Statue.
3. Quest Completed
Rewards: Epic XP, Epic Drachmae
After completing Art Leading Life you will get or will be able to get Journey's End.