Ajax on Fire Assassin's Creed Odyssey Quest
Group: The Lost Tales of Greece
Category: Support Quest
This is a support quest for A Town in Need, Indeed quest.
When the salt workers of Alponos needed rallying, and now they certainly did, none was so effective as Ajax the Lesser. Surely with him on their side, the town would be safe.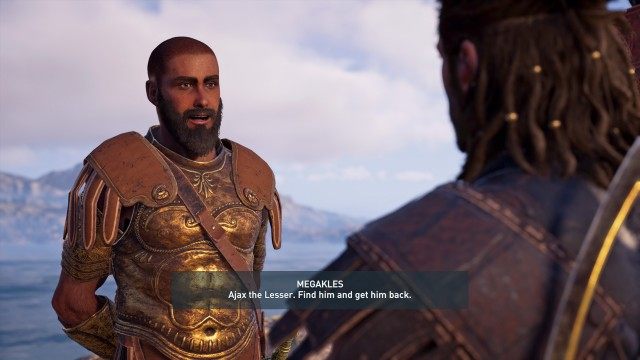 Objectives of Ajax on Fire
1. Find and Talk with Ajax
Hints:
Ajax is in Phokis
Ajax is in the eastern part of Grand Mount Parnassos
Ajax is a long ways north of Solitude Tower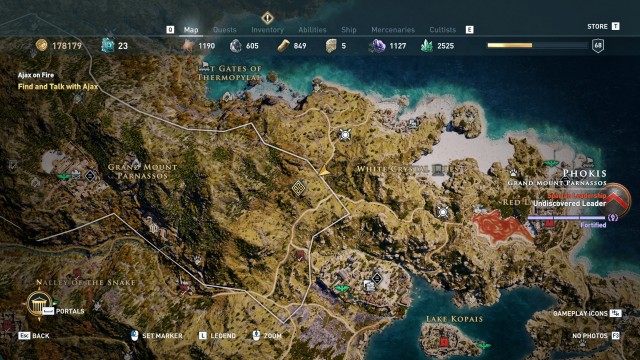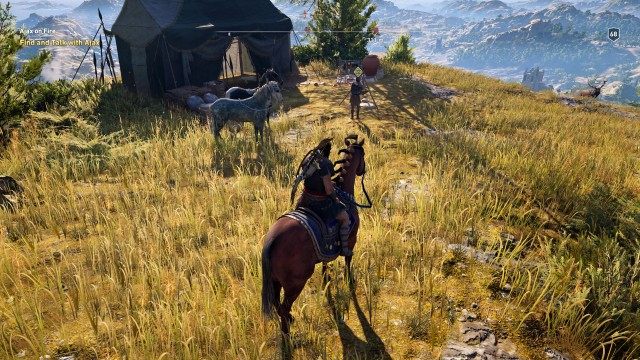 3. Talk to Ajax
You have two options to choose from that affect the rest of the quest.
I'll light you on fire.
I'm not doing this.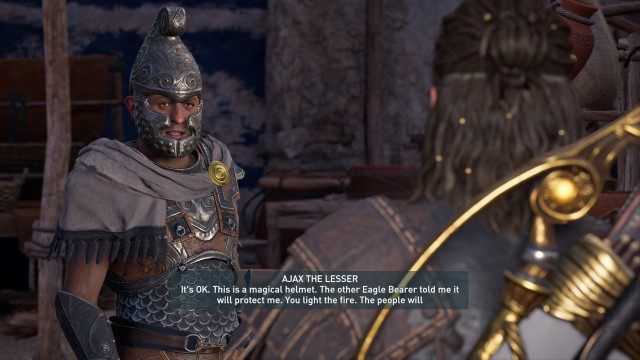 3.1. Throw a torch at the oil jars to light Ajax on fire
If you have decided to obey Ajax's request, you must use a torch or fire arrow to set the oil on fire.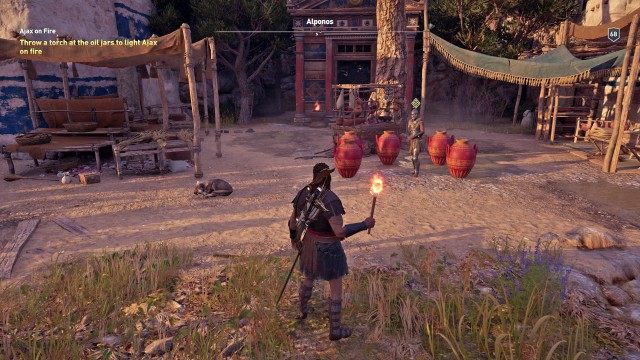 Of course, the helmet won't work and after a while Ajax will burn alive.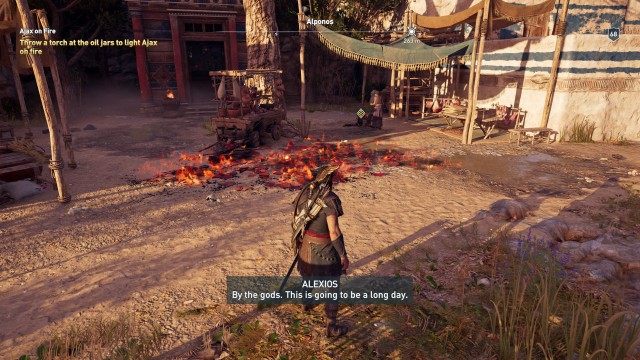 or
4. Quest Completed
Rewards: Rare XP