A Horse, of Course Assassin's Creed Odyssey Quest
Group: The Lost Tales of Greece
Category: Support Quest
This is a support quest for A Town in Need, Indeed quest.
For salt miners, the people of Alponos were incredible horse riders. Alexios had a plan: with mounts, they could outride the pirate invasion, if not stand and fight.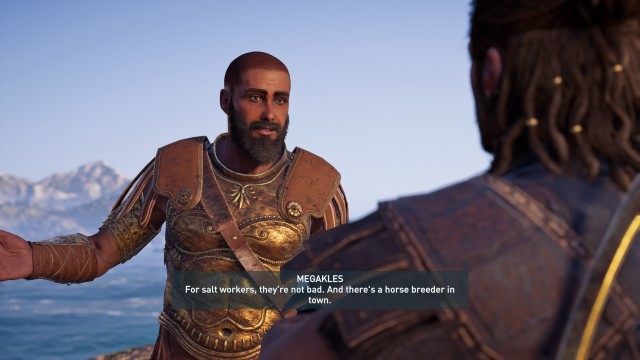 Related points of interest

Salty Bandits World Map
Objectives of A Horse, of Course
2. Find the stallion
Hints:
The stallion is in Lokris
The stallion was taken to the northeast part of White Crystal Hills
The stallion is in the Salty Bandits camp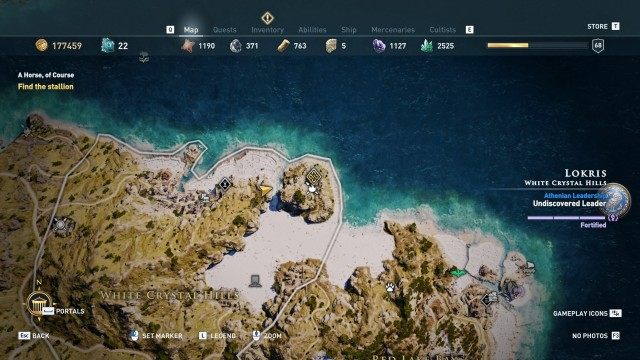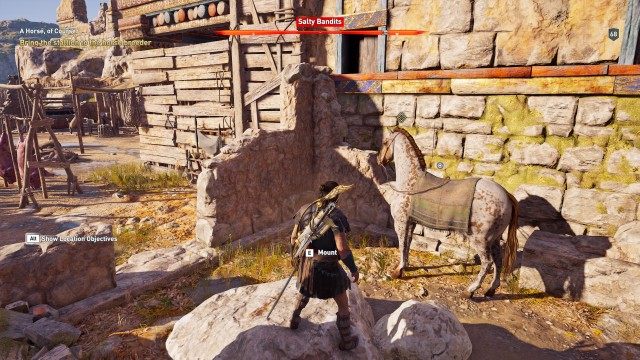 3. Bring the stallion to the horse breader
The woman will be waiting for you on the hill next to the Pyrrha Salt Pirates camp. If for some reason a horse dies on the way, the quest will fail.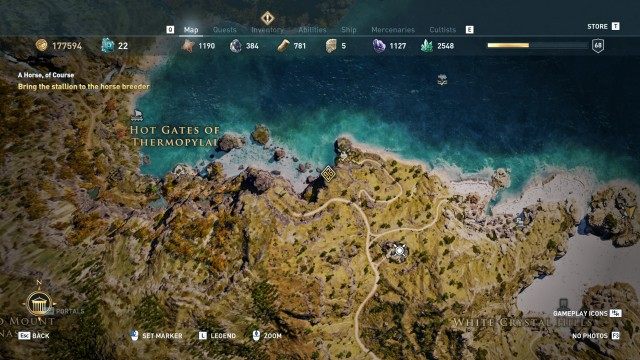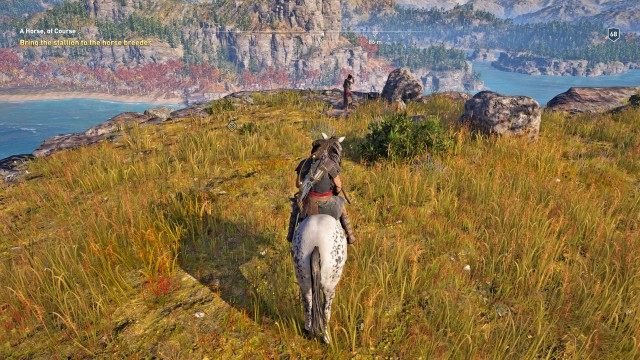 4. Talk to Nikaia, the horse breeder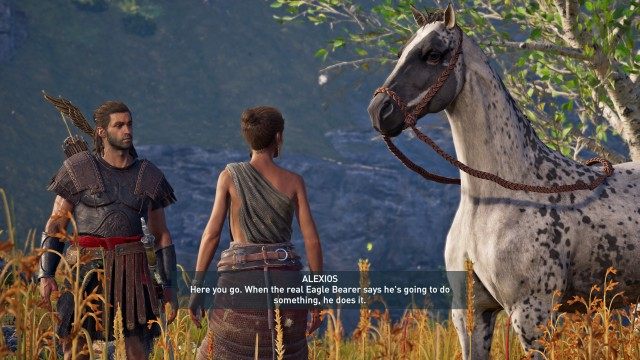 No matter what you tell her, a woman thinks a horse can fly and jump off a cliff.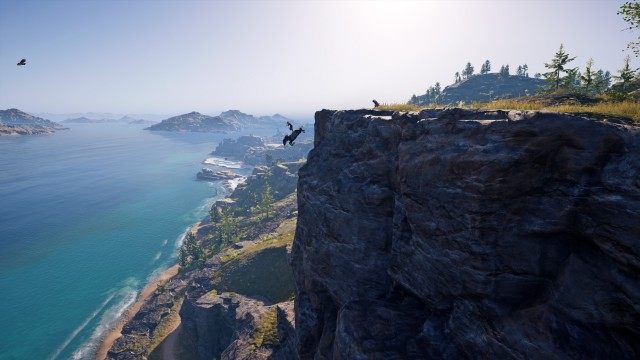 5. Quest Completed
Rewards: Rare XP