A Gathering Storm Assassin's Creed Odyssey Quest
Group: The Lost Tales of Greece
Category: The Daughters of Lalaia
To start this quest you have to talk to Magistrate Periktione in Lalaia in Phokis.
The women of Lalaia were in danger. Their hunting party had disappeared at the borders, and their Magistrate, Periktione, feared it was the work of the Sons of Xerxes.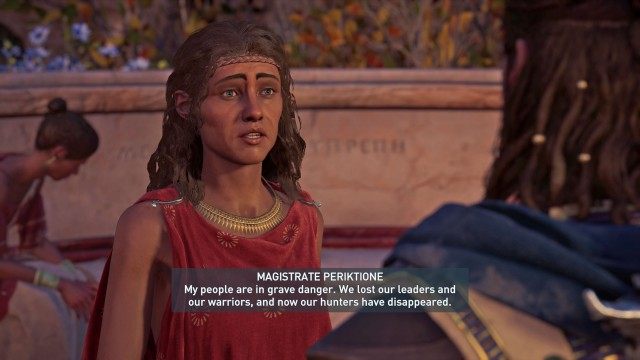 Related points of interest

Magistrate Periktione World Map

Lamia Bandit Camp World Map
Objectives of A Gathering Storm
1. Find and Free the missing villagers
Hints:
They are being held captive by bandits in Phokis
The bandit camp is northwest of Grand Mount Parnassos
Find them in Lamia Bandit Camp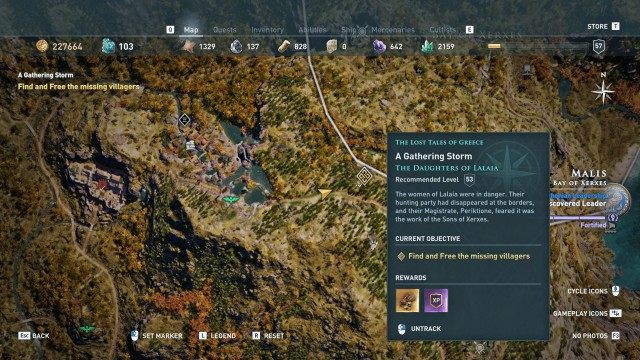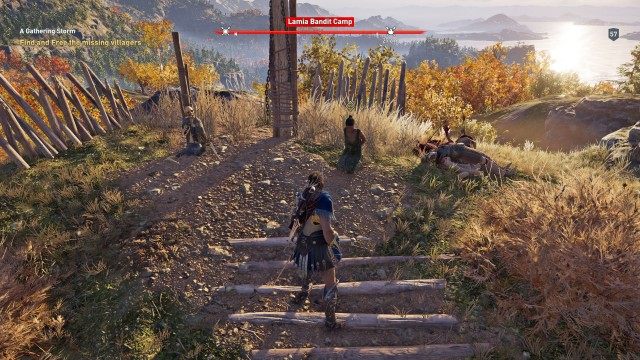 5. Quest Completed
Rewards: Epic XP, Legendary Drachmae
After completing A Gathering Storm you will get or will be able to get Sharp Lessons.