A Curious Request Assassin's Creed Odyssey Quest
Group: Legacy of the First Blade
Category: Legacy Quest
To begin this quest, release an Old Lady imprisoned in of the tent in the Ischagoras Military Camp.
Alexios heard a cry for help from an old lady and freed her from imprisonment.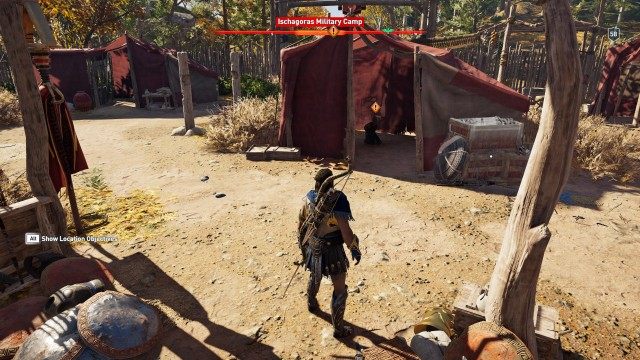 Related points of interest

Old Lady World Map
Objectives of A Curious Request
3. Quest Completed
Rewards: Epic XP, Legendary Drachmae
After completing A Curious Request you will get or will be able to get Taking Out the Competition.